Capturing leads is one of the most important roles your REW website will play in your online marketing strategy. For many Realtors, the entire point of their website is to bring more clients to their business, which is why maximizing lead capture and conversion is critical.
There are essentially three steps in the online lead conversion process:
Driving traffic to the site (typically through SEO or PPC)
Capturing leads from that traffic
Converting those leads into clients
This blog post is going to focus on the second step in the online lead conversion process, and provide some tips on how you can use your REW site to capture more leads!
Enable forced registration on your site
The very first thing you need to do is enable forced registration on your site. Forced registration will require your visitors to register with your site before they view any real estate listings. As soon as they visit a listing, they'll automatically receive a prompt to sign up, and won't be able to close the prompt unless they fill out the form.
Some people prefer to force registration after 1-3 views, but we don't recommend this as it dramatically reduces the number of people who register. That's why we recommend immediate forced registration for every visitor. This might sound scary but the reality is that people who are genuinely interested in buying a home are willing to fill out this information (if your site looks credible). Most people will take the five seconds of work to access the info they want, because it's still easier than finding the listing on another site.
You can enable Forced Registration within the Settings section of REW CRM, under the "IDX" tab. We recommend the following settings:
Require Registration: Yes, Always
Require Registration To View All Listing Photos: Yes
Require Registrant Password: No
Require Phone Number: No
Require Email Verification: No

Include a form on every general info page
Forced registration is going to capture leads on your listing pages, but you should also include a lead capture mechanism on every other page of your site as well. The simplest way to do this on REW websites is using the pre-existing forms. You can include a form on any CMS page of the site.
On REW sites, there are several pre-built default forms you can utilize:
Contact form
Property valuation form
Home finder / buyer form
Seller form
You can add these forms to any page using the form's snippet, which looks something like this:
For a complete list of the pre-existing forms on your REW site, visit the Form Snippets section of REW CRM. You can navigate to this section by visiting the Content tab, then Snippets, and using the filter to view "Form Snippets".
You want to make it easy for your leads to contact you by providing some sort of contact form on every page. Sometimes it will make sense to highlight these forms as part of the content itself, like when you're offering a free evaluation on your Sellers page.
But even when the content doesn't lend itself well to a lead capture form, you should still include a simple contact form at the bottom of the page. The goal here is to eliminate the barrier or extra clicks a user would otherwise need to take to get in touch with you, just in case they have a question or comment.
Offer users a document they'll find valuable
If you take the time to put together resources your clients will find valuable, like a Home Buyers Package or a Sellers Checklist, you can use this to lure new leads. Simply promote the content on your site using, and then require users to register to receive the info.
Here's an example of how you could promote a Home Buyers Package on your REW site:
Upload the Home Buyers Package to the site through the File Manager
Create a Call-to-Action (CTA) to promote the offer
Link the CTA to a landing page that explains the resource: "Fill out the form below to receive your free Home Buyers Package"
Use the Contact Form to capture your leads' info
Set up an auto-responder for the Contact form that includes a link to the Home Buyer Package
In essence, you're offering a document that you've created in exchange for their contact info. Don't forget to brand your document with your company name and contact info, so your visitors will keep you top of mind..
Include an instant chat feature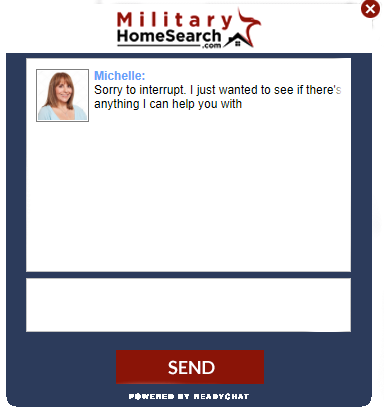 Another way to capture leads on your REW website is to include an instant chat feature. These chats will allow users to interact with your company in real time, in a "no pressure" environment. It makes it very easy for visitors to ask a question about a property and for you to start building a relationship with potential clients.
ReadyChat is currently the most popular live chat option for real estate agents, because they specialize in real estate chats and scrub leads, but their smallest package is currently priced at $199 month.
If you're looking for a free option to get a feel for what live chat can do, check out Zopim. You or your office will need to reply to the individual chat requests, but it can give you an idea of how your visitors will use chat and whether your site has the volume to justify a paid solution.
To add a live chat to your site, simply take the embed code provided by the live chat solution and place it into the footer of the Homepage (found under the Content tab of REW CRM). This footer code will be applied across all pages of the site, unless it has been overridden on an individual page.