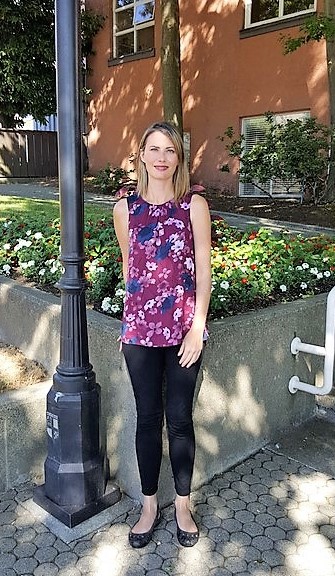 What would you say you do here?
As as a Squad Leader and Senior Web Designer I have a player/coach role, where I facilitate team standups, work assignments, and perform the leadership function for squad members. As a Senior Designer, I work on a wide variety of projects ranging from small customizations to full custom websites.
What's your favourite part about your job?
I love solving problems! I especially enjoy finding elegant solutions to complex problems - whether it be a design, code, functionality, or user experience problem. I also love the fast pace environment at REW. It's really energizing, and it's never boring.
What are some of the best challenges you overcome as a designer?
For me, the biggest challenge on any design project is "the blank canvas". Starting is always difficult but getting past that is incredibly rewarding. There is no better feeling than being in "the zone", or "on a role" when designing; or solving a coding problem.
What do you think makes someone successful in web design?
1. Keep learning and keep up to date on the ever changing standards and technology. I've seen many changes over that past 16 years in the industry - and I can only imagine what the web will look like 16 years from now!
2. The ability to take and give constructive criticism is really important in any role. In the design world it is essential because design can be very subjective.
What advice do you have for someone starting out in the design industry?
Get engaged in the industry. Find some mentors to follow who inspire you. Build a network on social media (I like Twitter) to get engaged with others in the industry, and get your name out there.
What are the highlights of working at REW?
The people! I've met some amazing people the past two years while working at REW! Working at REW also allows me to live and work in my hometown of Nanaimo, letting me be closer to family. Another highlight is I get to work on challenging projects that keep me growing in my career.
How do you spend your time outside of work?
I spend most of my time outside of work hanging out and having fun with my 4 year old! Movies, bowling, the park, the pool… anything that can make our Sunday a fun'day!
What are 3 "must visit" spots in Nanaimo?
Piper's Lagoon. It's a great place for a relaxing walk, to go and spend an afternoon with the family, or catch a breathtaking sunset.
The harbourfront down at Swy-A-Lana Lagoon.
Ammonite Falls! An easy-moderate hike with beautiful scenery.
Tags