Updated February 25, 2019
Since the launch of Discover, REW clients have been adding their personal flare to this already innovative platform.
If you're considering a Discover site, or you're looking for some inspiration to spice up your own, take a look at some of the best Discover sites so far.
Out-of-the-Box Discover Sites
While REW is known for its custom websites, we actually discourage most of our clients from going custom.
Why? Because the platform is already designed to let you showcase your brand and generate leads right out of the box. We recommend learning the platform and seeing what it can do before jumping straight to custom work.
Here are a few examples of clients who are killing it without a single customization.
The vibrant colors and striking images on REP YYC's website go a long way to impress.
REP YYC's home page buttons are clear and noticeable immediately upon landing on the site, so navigating the site is simple for visitors.
A scroll down the home page reveals an enticing list of featured blog posts and resources for buyers and sellers.
This site's visual enthusiasm continues through the community pages, each personalized with a photo that's unique to the area.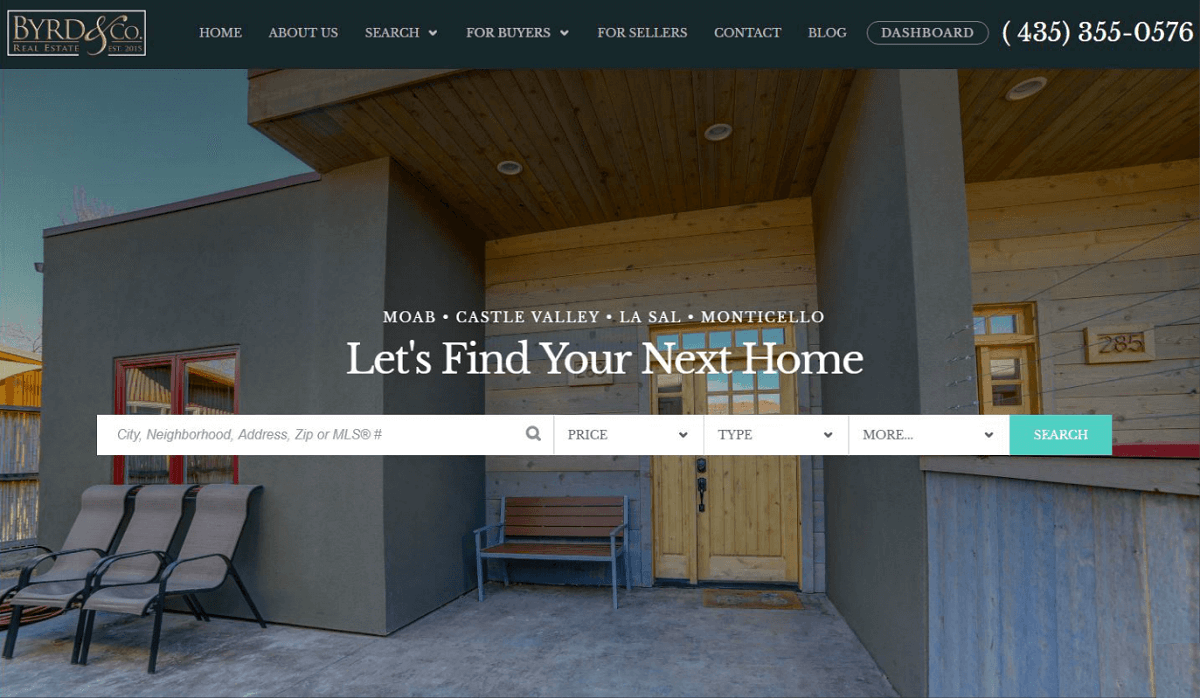 Byrd & Co. Real Estate's home page is bright and inviting, showcasing the beautiful Red Rock Country as a backdrop for each agent photo.
Maintaining Discover's simple and modern theme, this home page keeps text to a minimum, and offers the visitor a variety of buttons to click around to the site's resources.
It's no secret that Park City, Utah is one of the most sought-after destinations in the United States, and the Derrik Carlson Real Estate team is eager to assist you in finding your very own snow-capped paradise.
This site exudes personality and family values, inviting you to experience Utah living to the fullest. While keeping information thorough, Derrik Carlson's site is easy to navigate and incredibly stylish—with plenty of gorgeous Park City communities to explore.
Custom Discover Sites
If you've given the default Discover template a whirl and there a few tweaks you need to make to showcase your brand at its finest: no problem. We can do that for you.
Here are a few clients that achieved big things with a few small design changes.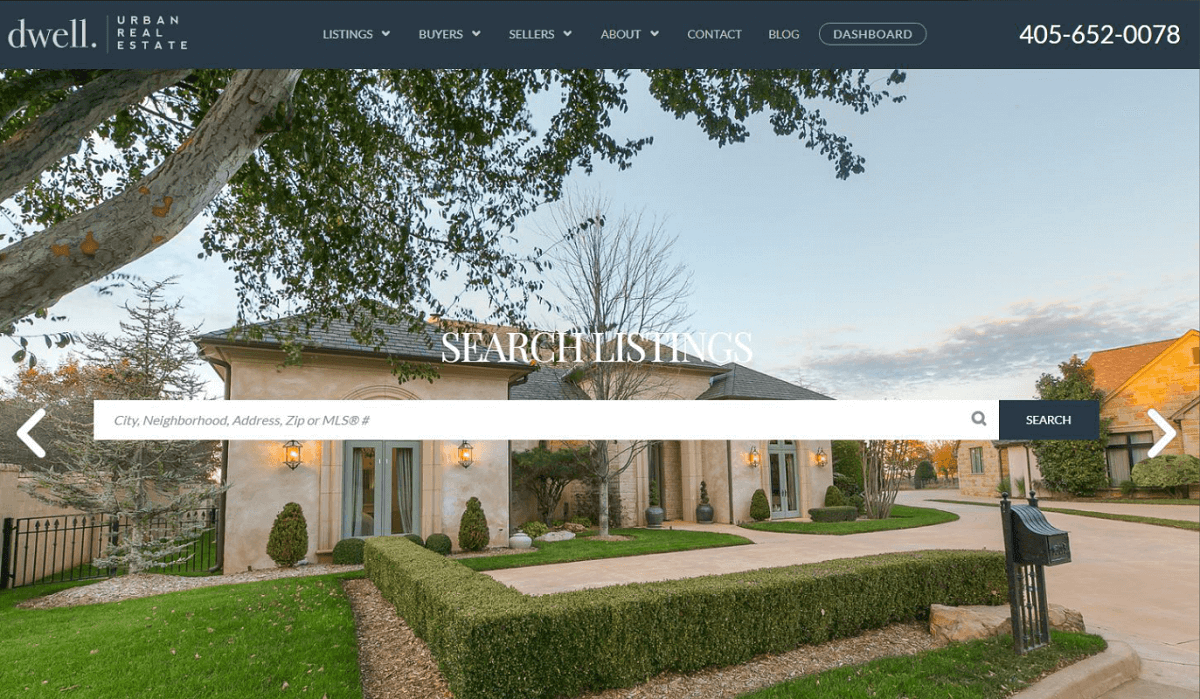 Dwell Urban Real Estate's new site makes a huge brand impact.
The video on their About page, offers a clear brand message, powerful testimonials, and beautiful visuals.
Keeping with that trend, a few custom font and color changes coupled with great community photos truly give you a strong feeling of what it would be like to work with their boutique brokerage.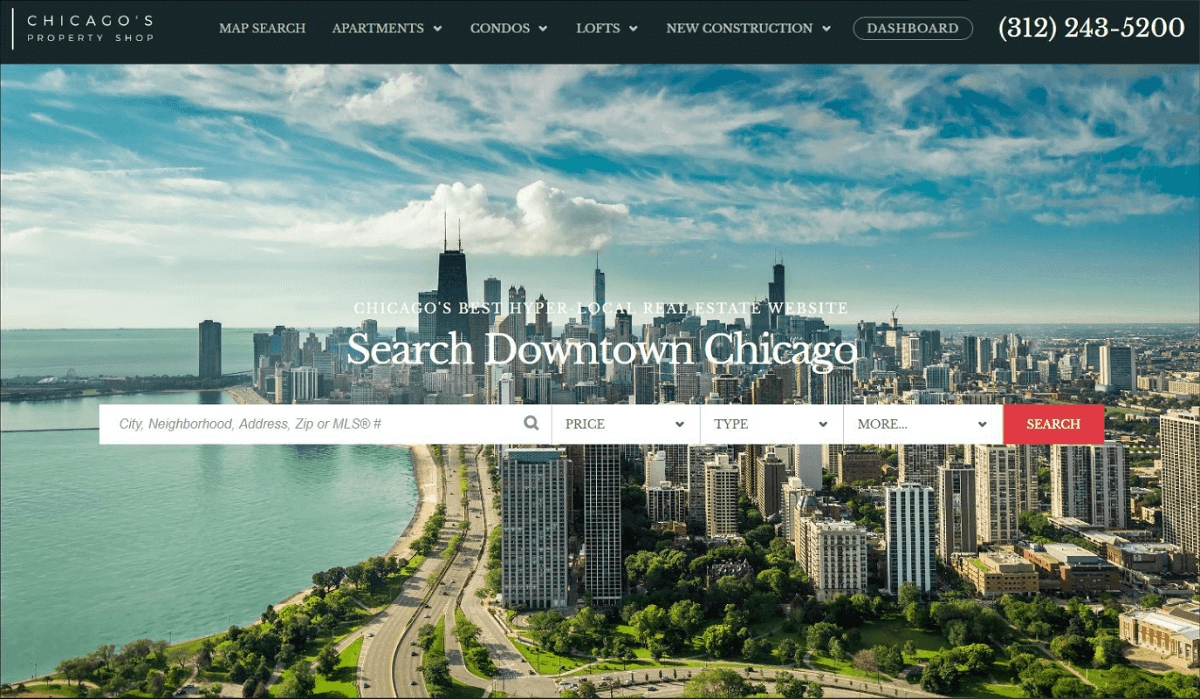 Chicago's Property Shop has nailed the modern, urban-chic look.
Nick Nastos and his team have placed a high importance on visuals. The site prominently features beautiful community and agent photos, as well as some cleverly placed product shots of their website.
They also help home searchers by breaking down Downtown Chicago into every conceivable category: by apartments, condos, lofts, new construction, and more.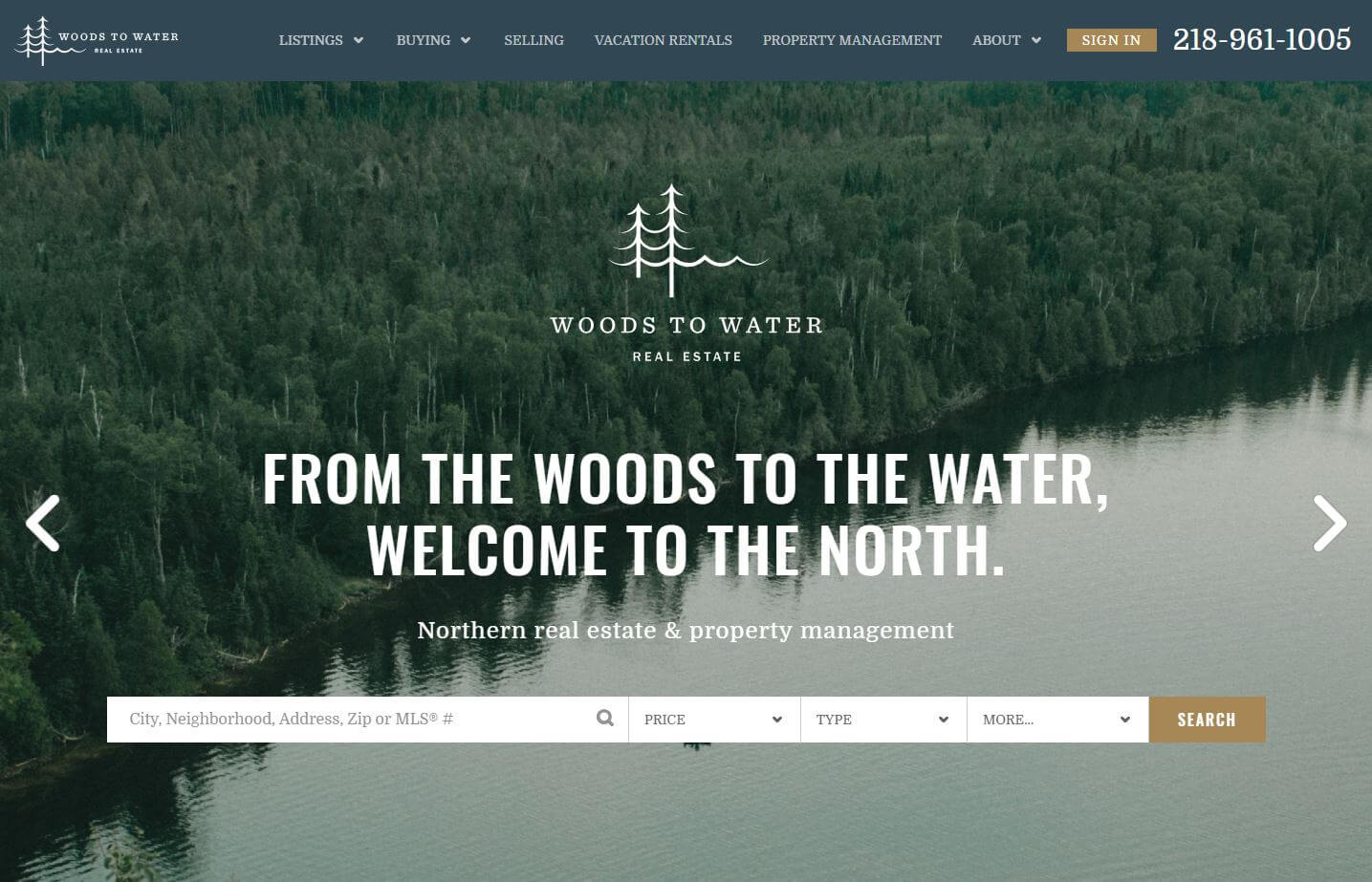 The Woods To Water Real Estate team love where they live, and they make it easy for you to love it, too.
From outdoorsy color scheme to woodland photography, Woods To Water Real Estate embodies true northern Minnesota living.
One glance at this site makes it clear that the team behind it is passionate about the state they call home. The cozy, forested aesthetic of this site is incredibly inviting, and the casual phrasing of each page entices the visitor with undeniable Minnesota charm.
---
About Discover
Discover is a leading-edge website platform, featuring portal-inspired search.
Discover's innovative feature set includes:
New portal-inspired search
Virtual reality & 360 photos
Enhanced real estate listings
Simply stylish, on any device
Backed by REW CRM
Want to learn more about the Discover platform by Real Estate Webmasters? Check out our Discover product page now.
Tags