Exploring Real Estate Websites On Mobile Devices
Mobile Real Estate Websites
How important is a mobile-optimized real estate website?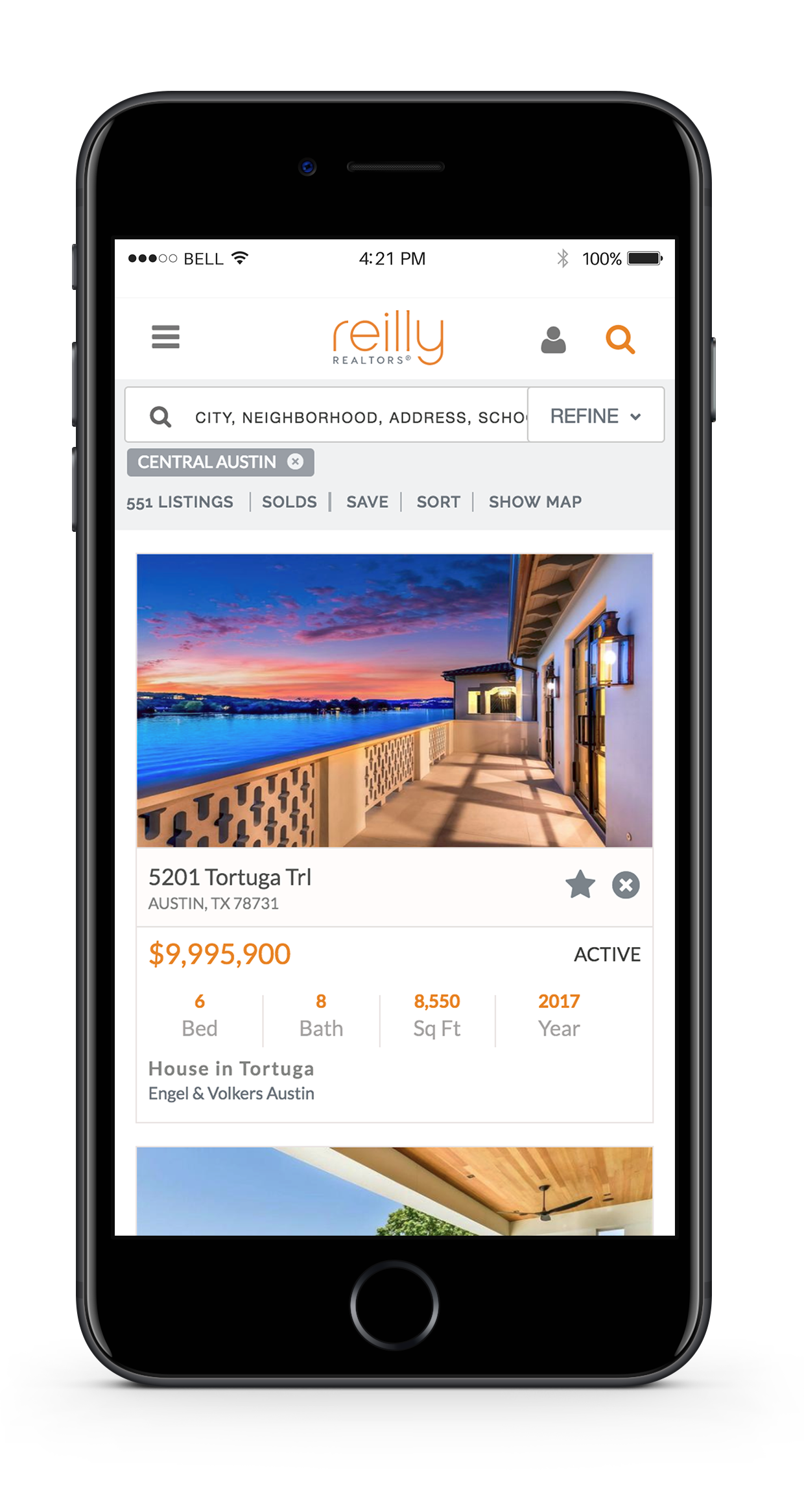 With the majority of people using their mobile devices to access the internet, it's no longer enough to have just a desktop website. As a real estate agent, having a mobile-friendly website is crucial to reach potential clients where they are.
But what do people really think about browsing real estate websites on mobile devices? What are their experiences and how can they be improved?
To answer these questions, Real Estate Webmasters hired a third-party research company to talk to people who have bought or sold a home within the past 12 months.
In this blog, we'll review some of the most interesting things about mobile websites and apps that buyers and sellers had to say.
Quick overview of the findings
Most buyers and sellers don't want to view real estate agent websites on their mobile devices


The most common complaint is screens that are too small to view detailed listings or photos, and a lack of mobile responsiveness


Those who do use mobile preferred to use apps over websites
Real Estate: Mobile vs Desktop
Browsing the internet on a mobile device has now become the norm, and it's how many people prefer to do things online. Have real estate buyers and sellers embraced this trend to the same degree?
Our research suggests that the answer is "no".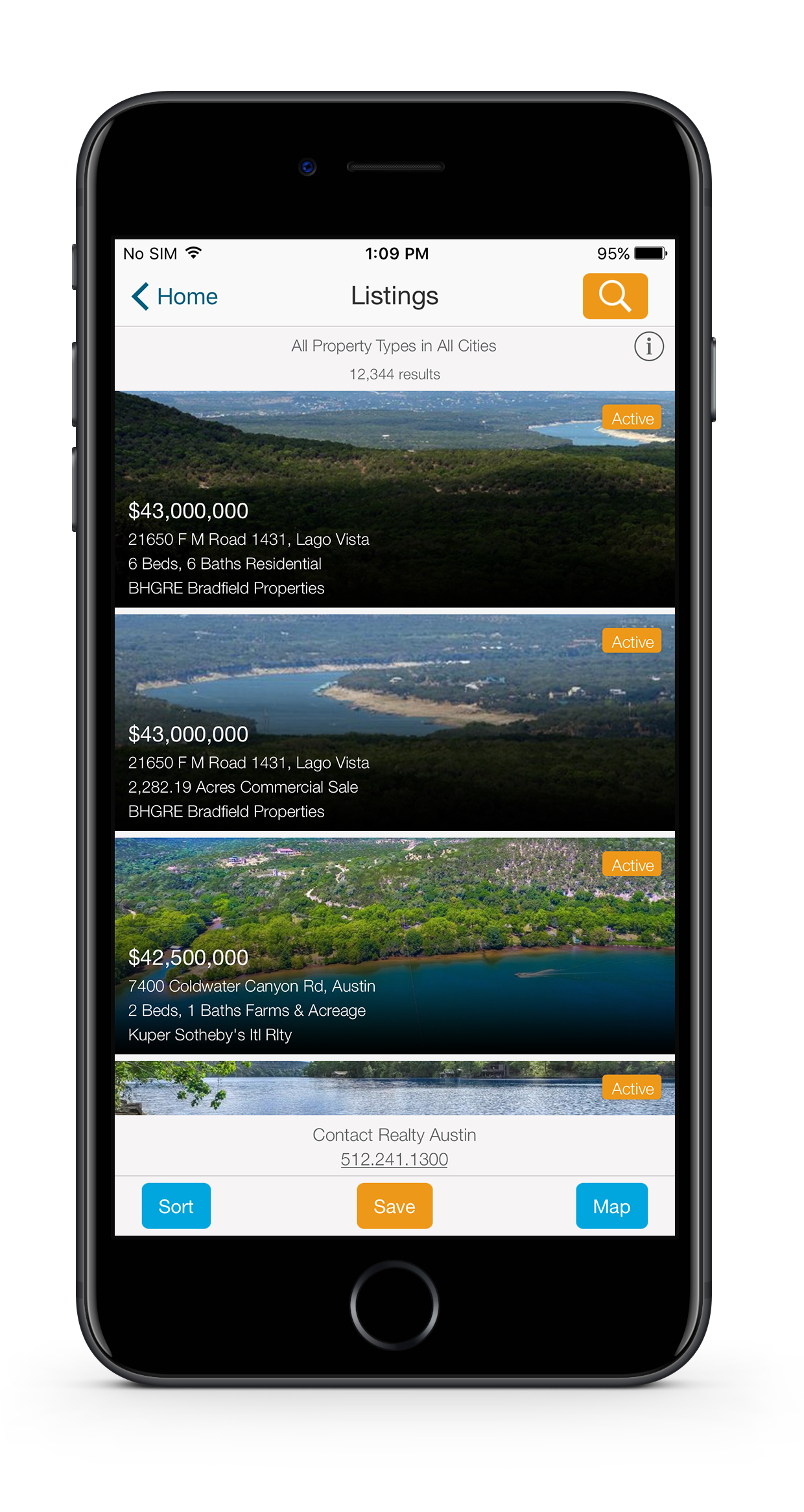 Most respondents shared that they would rather not view a real estate agents' website on their mobile device because of limitations in screen size. Buyers and sellers find that listings are too detailed and pictures are too small to display well, especially on the high volume of real estate websites that aren't mobile responsive.
The people who do want to explore real estate on mobile devices indicated a preference for apps over websites due to a better user experience. This makes sense because apps are designed to work well on specific devices, integrating with pre-existing Apple or Android features, whereas ordinary sites that are mobile-responsive have to take a "jack of all trades" approach requiring more compromise.
However, stated preferences are one thing, but behavior is another.
While people may have reasons to dislike real estate on mobile websites, according to a 2022 NAR® survey, home buyers conducted around 60% of their home search on mobile devices, as opposed to just 34% on desktop. And in a 2021 survey, 76% of buyers used a mobile device in their search.
This suggests that mobile devices are massively important for real estate, despite dissatisfaction with the experience, driving home the need to better optimize real estate websites for mobile.
Interesting remarks from buyers & sellers
"I use mobile, but not for agents' sites. You get way better functionality on the Zillow, Realtor.com, and Redfin apps."
"Depends where I am. Mobile's a bit glitchy and there's less information, but there's a place for both. I love the realtor.ca app – you can see a property right from the street."
"No, I like to go home and look on my desktop. The screen is bigger, and I like to take a good look at listings and pictures."
"I don't use my mobile anymore. It's just easier and bigger at home. I've been to a few realtor websites, but they weren't mobile-friendly."
"I prefer my laptop. I just have trouble reading a lot of detail on a smartphone. As for apps, I use them for restaurant reviews. Buying a home is a different animal. You're not looking for it quickly on transit."
A Big Opportunity For Real Estate Agents
Countless agents have sites that don't work well on mobile and users have taken notice.
By investing in a mobile-friendly site, real estate agents can stand out from the crowd and impress potential clients.
Real Estate Webmasters is an industry-leader in creating real estate websites that are optimized for mobile, looking and functioning great on any device.
Best Mobile Real Estate Websites
The best mobile real estate websites provide intuitive and accessible navigation, quick loading speeds, and responsive layouts across a range of screen sizes. These real estate websites must be sleek, functional, and user-friendly for buyers and sellers on-the-go.
If you want the best mobile-optimized real estate website, then look no further...
Real Estate Webmasters websites come straight out-of-the-box fully-optimized for desktop and mobile. This is how we were able to achieve a perfect optimization score on Google's Pagespeed Insights.
Real Estate Webmasters' perfect mobile optimization score
This means that REW's mobile real estate websites are:
Fully-responsive on a range of different screen sizes, able to fit any screen they're viewed on in a visually pleasing and functional way.
Fully-accessible, meaning they can be navigated by people with disabilities. This isn't just the right thing to do, it's also good SEO and required by law in some places.
Super-fast, which is a stated ranking factor in Google's algorithm, so another win for your real estate SEO.