Posted by REW Marketing on Tuesday, October 10th, 2017 at 4:00pm.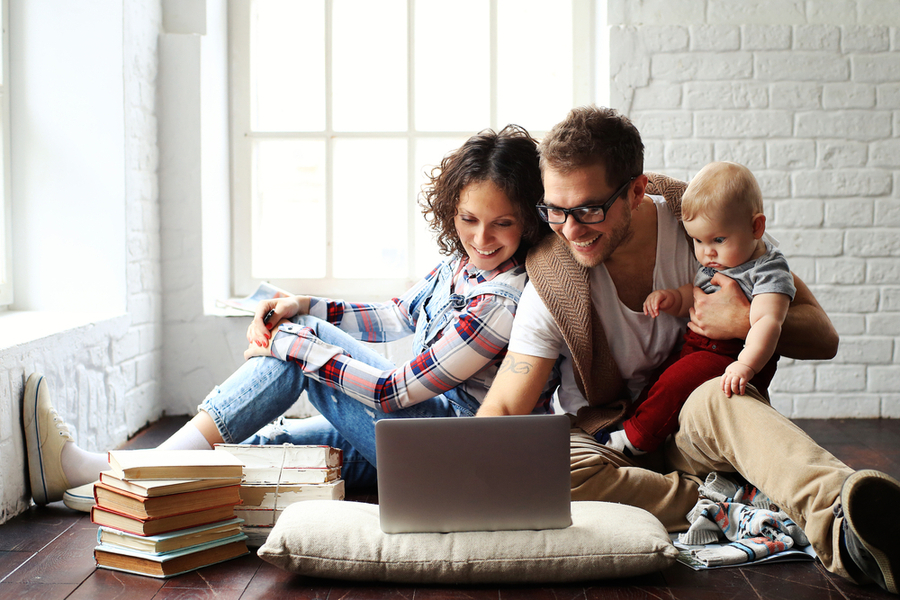 As a website company, our absolute favourite way to get real estate buyer leads is online. Technology has already taken over the world, and its use is still growing rapidly, which makes this one of the best areas of opportunity for lead generation.
In this blog, I'll tell you how to use the world wide web to get more real estate buyer leads.
Step 1: Create an engaging foundation
When we're planning to target buyers, we first need to ask ourselves an important question:
"What are buyers looking for?"
Remember that people go online to answer a question or find information, and real estate buyers are no different. Every online search starts with a question that needs an answer.
Most buyers are interested in viewing real estate listings, which is why the majority of real estate websites focus on listing searches. While this will definitely play an important role in your website's content, it's only the tip of the iceburg.
Take some time to think about what types of questions your buyers may have, and determine how you can answer them. Here are a few examples to get you started:
What properties are currently available in my favourite neighbourhood?
How much does it cost to buy a home in my community?
How much do I need for a downpayment?
Who is the best Realtor in my area?
Once you know what questions your buyers are likely to have, it's time to find ways to answer them. Create useful content that will answer buyer questions, essentially providing information that will draw buyers to your website.
Here's an example of what that might look like:
| | | |
| --- | --- | --- |
| Question | Idea 1 | Idea 2 |
| What properties are available? | Area pages that help users search homes by neighbourhood | Blog posts about new developments that potential buyers may like |
| How much does it cost? | Add market stats to my area pages | Blog post that discusses local home prices this year versus last year |
| What do I need for my downpayment? | FAQ page for first time buyers | Ask mortgage broker to write a guest blog about downpayments for first time buyers |
| Who is the best Realtor in my area? | About Us page that highlights experience, awards & unique personality | Find the most popular Realtor review sites and ask trusted former clients to contribute |
| What is the home buying process? | Infographic that outlines the local buying steps | Individual blog posts about fees, taxes, and process steps; link together as a series |
Providing answers to important questions is the absolute first step in getting new leads online, because it gives people a reason to connect with you.
Step 2: Drive traffic to your site
Having an armoury of awesome content is definitely your first step in attracting buyers to your site, but it's not always enough. You may need a little help getting visitors to your site.
Here are 3 tried and true ways to drive real estate buyers to your site:
3. Google AdWords
We talk a lot about PPC advertising with Google, and that's simply because it works. It's highly effective and is a very immediate means of generating new traffic to a site. Better still, AdWords' targetting helps narrow down your visitors to the types of buyers you want. Note that it's not an exact science, and nobody can guarantee that every lead is your perfect buyer, but PPC can produce great overall results.
2. Facebook
Facebook is quickly becoming a popular platform for generating leads, because of its popularity in general. Boosted posts and Facebook Advertising is a great way of targetting specific audiences (even more-so than Google), while contests, listing sneak peeks and genuine community participation can help expand your reach and reputation. Best of all, Facebook can be a lot of fun!
1. Search Engine Optimization
SEO is one of our favourite ways to generate leads, because it can be incredibly lucrative. It takes time and effort to build a successful SEO campaign, which means it's also harder to lose ground to a competitor.
We actually already touched on the foundation of SEO—good content—in our first section of the blog. SEO takes the good content you already have, and then amplifies it so that it has the best possible chance of being seen. A talented SEO expert will also help you identify new opportunities for attracting real estate buyers and will develop new content ideas on your behalf.
(If you prefer the DIY approach, check out our Real Estate SEO Guide!)
Step 3: Follow up with every lead
While generating leads is awesome, it's all for nothing if you don't convert them. In order to effectively convert your online leads into real life clients, you need to nurture them with genuine follow up effort.
Your lead follow-up routine should include a few key elements:
Phone call within 15 minutes
Follow up 3 times within the first week
Send an email introduction
Once connected, get permission to set up a saved search to automatically send new properties
Add the lead to a drip campaign or Action Plan to keep in touch
The above strategy is the one used by many of our top-producing clients, and is proven to be effective. The initial goal is to establish a connection, and then create touch points that will keep you top of mind until the lead is ready to make a purchase.
Here are a few resources we have to help you put together your lead follow-up routine: