Posted by REW Marketing on Monday, October 23rd, 2017 at 10:59am.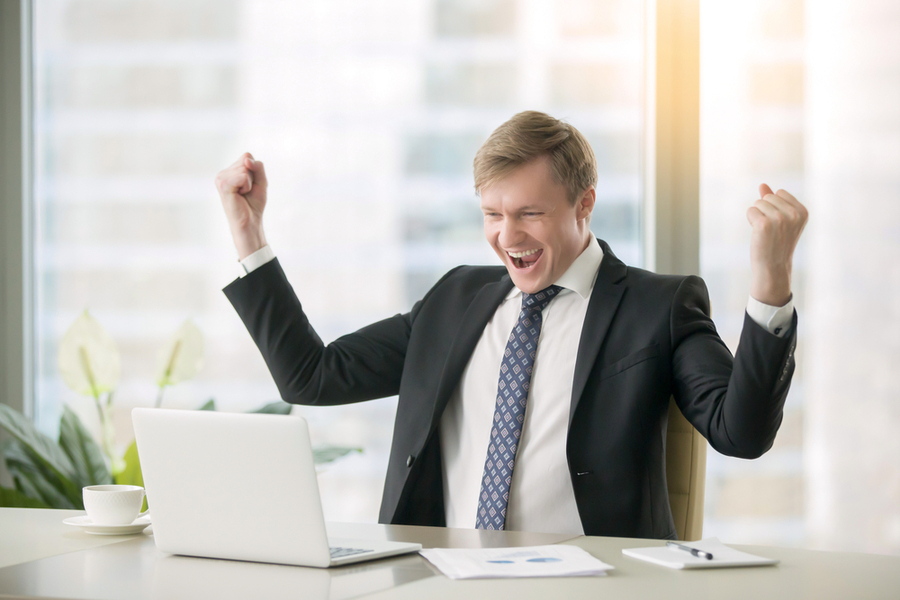 We don't have to tell you that sellers represent a huge opportunity for real estate agents, because you already know that. But do you know how to attract and convert sellers? Two weeks ago, we talked about how to attract and convert buyer leads using your real estate website, and this week we're going to talk about how to get seller leads!
Set yourself up to build relationships
One of the major themes you're going to see us talk about in the coming months is relationships, and that's because relationship building continues to be crucial for effective real estate sales. As digital media changes the way we interact, and agents focus on sales targets and transactions, it can be easy to overlook the people behind the real estate. But the need to build relationships is as important to real estate as it ever was—it's only the way we build relationships that's changed.
To build relationships, you need to create genuine human connection. In the online realm, we do this through content and community. Keep this in mind as you put together your strategy for attracting and converting real estate leads. If you approach your website as an opportunity to build relationships, by being helpful and adding insight, you'll be setting yourself up for success.
5 ways to attract seller leads
1. Many buyers are also sellers
This probably goes without saying, but many buyers are also sellers. That means that you can use many of the exact same tactics for attracting buyers to attract your sellers. You'll want to build a strong content foundation, and then find ways to drive traffic to your site. Last week's blog suggested driving traffic through:
Google Adwords
Facebook
Search Engine Optimization
Once you've attracted buyers to your site, use your follow-up strategy to identify their needs and find out if they have a property to sell. Asking whether they're current home owners is a good way to lead into this question, without sounding too aggressive with your sales pitch. If a buyer is also a seller, offer to share your listing presentation at their earliest convenience.
2. Property valuation tools
Another highly popular way to find sellers online is to use property valuation tools. Many of the major portals have these tools built into their platform, but we prefer a DIY approach. Implementing your own property valuation tool gives you the opportunity to set up targetted search engine marketing campaigns that allow you to farm and control your own lead source.
Here's a couple examples of what your property valuation tool could look like:
Property valuation tools can be a cost-effective and efficient way to attract sellers in your area. We definitely recommend giving it a try if you're in the market for more seller leads!
3. Facebook groups
Remember what we said about building relationships? Facebook is one of the ways real estate agents are innovating in relationship building, creating huge social networks from the comfort of their own home. Search Facebook for real estate groups within your community. If they exist, join in and get active!
If a local real estate Facebook Group doesn't exist, you have the awesome opportunity to create a brand new community that you control. Build up your community by sharing helpful information, providing insight on what you think the market will do next, and sharing sneak peeks of upcoming listings (buyers are sellers, after all). Try to recruit some of your colleagues as well, because the more people who join your Group, the more influence and power it will have.
The reality is that your clients are already spending their spare time on Facebook, and you probably are too, so you may as well seize the opportunity to expand your sphere of influence.
4. Community groups
It may seem a bit old school, but joining community groups is still important for real estate agents. Despite the digital emphasis on the real estate industry, people are still building relationships in their community. Getting involved with schools, sporting groups, charities, and small business associations are all great ways to make those in person connections.
5. Ask for referrals
Actively soliciting referrals can also be a way to successfully find new sellers. Ask your happy sellers if there is anyone they know who could benefit from qualified market insight. The key with referrals is to offer genuine value, rather than a hard sell. You can do this around the time of closing or follow up a few months later.
Convert those seller leads with a strong website
Once you've attracted seller leads to your site, it's time to reel them in. You'll want to start with a crisp, professional looking website, and it's going to become your sales pitch. However, this pitch isn't your traditional monologue—instead, it needs to feel natural to users. In a sense, your users shouldn't even realize they're being pitched to.
The best way to show off your professional savvy and pitch potential sellers is by showing off your knowledge. Show your potential sellers how knowledgeable you are, and let them conclude you're the best agent for their needs. There are a lot of ways you can show off you knowledge, including:
Extensive community content
Fill out your website with content about your local communities, and share absolutely everything you can about them. By demonstrating your expertise, you build both trust and authority (and improve your SEO), showing your sellers that you know your stuff. When it comes to community content, show off your knowledge through rich, informative content.
Awards & accolades
Share your awards! Too many real estate agents receive awards and then forget to leverage them. There are plenty of natural opportunities throughout your site where you can brag a little, including CTAs on the home page, in bios, your "About Us" page, and even on your contact page. If you have an award that's particularly meaningful and speaks to your skills (or your heart), then ensure you're highlighting it where others can see it.
Strong team & individual bios
A bio is a natural place to brag, so bring it on! Talk about your experience and expertise, awards, and education. Tell your potential sellers all about yourself, and then throw in some personal tidbits to increase your relatability. Mentions of family, hobbies, and favourite activities can all help build connections.
Case studies
Testimonials are awesome, but case studies are even better. Dedicate a few pages of your sellers' section to showing off the clients who have done exceptionally well with you by their side. Visuals are important in case studies, so don't forget to include photos of your happy sellers in front of their house, holding a "SOLD" sign! (If you don't have any of these yet, now is a great time to start building your picture portfolio.) Also consider intriguing figures like list price, sold price, days on market, and anything else that really makes you and your team look amazing.
When you show off your expertise and build genuine connections with your seller leads, you'll transform them into seller clients. Enjoy!