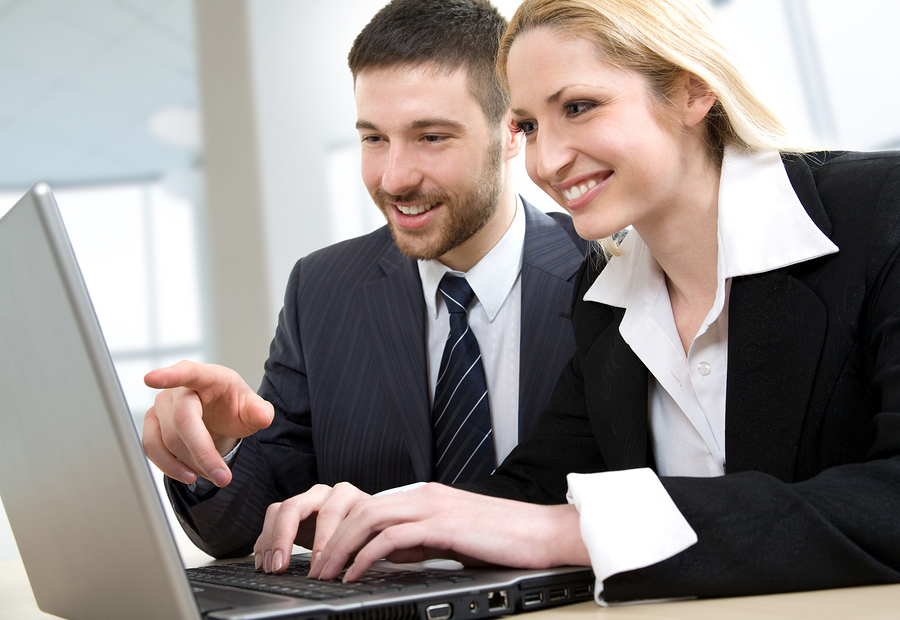 REW sites are built to generate ROI and make you more money, but these two things can't happen until your site goes live. That's why we recommend getting your site online as quickly as possible, then refining content and pages as you begin to generate leads.
Getting started on your brand new site can seem intimidating, but it doesn't have to be. We've put together this simple guide that tells you the 8 things you need to do to get your site up and running, in as few steps as possible.
If you get stuck at any point in the setup of your site, please call 1-877-753-9893. Our friendly support team is always happy to walk you through specific steps or features you would like help with.
1. Send Your Logo & Colour Scheme
The very first thing you'll need to do for your new website is provide your logo and colour scheme to the Customer Service Representative that reaches out to you. Once he or she has these things, your development site will be installed, and you'll be able to begin preparing your website!
2. Prep Your Home Page
Once your dev is ready, you'll want to put together your home page. Fredrik and the Vision site look stunning right out of the box, and all you really need to do is add a unique cover photo.
There are also a few additional modules you can choose to enable, depending on your site. These can add some extra flavour to your home page, but are by no means mandatory.
Here are some of the site-specific options:
Fredrik
Featured Listings
Featured Developments
Featured Agents
Vision
Each of these features correspond to a module within the website, which will need to be setup before the Home page will display properly. For example, featured listings will require you to enter Featured Listings via MLS number, while Featured Communities have their own set up process that utilizes photos and community info. Check your home page in the backend of the website to see which featured modules are available to you.
Setup Guides:
Featured Communities
Featured Listings
3. Share Info About Your Team
The next page you'll want to work on is your "About Us" page. Simply write a few paragraphs about your team—who you are, what you specialize in, how you help the community—and then add a photo. (If you don't have a team photo, even a local photo or purchased stock image can help spice up the page.) If you already have a company bio, feel free to use this, but ensure it hasn't already been put on the internet if you're planning future SEO work.
Setup Guides:
CMS: Editing A CMS Page (Help Center Guide)
Create CMS Pages (Video Tutorial)
4. Refine Your Website Settings
IDX Settings
There are a couple IDX settings that you'll want to modify as part of your site prep:
Search Cities - Restrict these to only the areas you actually serve
Registration Settings - We recommend setting "Require Registration" to "Yes, Always"
These settings are located under Settings > IDX in REW CRM.
Tracking Codes
If you're interested in tracking your website traffic (and you definitely should be), this is also the perfect time to set up Google Analytics tracking. In REW CRM, you can find this under Settings > Tracking Codes.
Note that the tracking won't begin until the website actually goes live, but you can pre-emptively set up the codes now.
5. Add A Few Communities
Real estate websites really start to come together once you add communities to them. A community can be as small as a single street or as large as a metropolitan area. You can divide your communities in any way you want, although we recommend using geographic boundaries familiar to your locals.
All you really need on your community pages are IDX snippets, although we also recommend writing about the community itself if you want to rank organically for the page. Try to use your own insight to share information that nobody else has about the community!
Setup Guides:
IDX Snippets (Help Center Guide)
Creating Pages & IDX Snippets (Webinar)
Creating An IDX Snippet (Video Tutorial)
Featured Communities
The Featured Communities module is included in all sites, and allows you to display automated statistics alongside your listings. A featured community requires at least one good photo, and a paragraph or two of unique text.
Setup Guides: Featured Communities (Help Center Guide).
6. Setup Your Navigation
Once you have a few core pages ready to go, you should update your navigation to include them. You'll also want to exclude any pages you don't plan to use right away, which could include your blog, testimonials or agents' page.
Most of REW's sites use HTML to code the navigation, while the new Vision site utilizes a simple drag and drop system found under Content > Navigation > CMS Navigation..
Setup Guides: Editing Your Top Navigation (Help Center Guide)
7. Test The Site
Now that you've set up your basic pages and navigation, it's the perfect time to test out your site. You'll want to ensure the links are working, and all of your public-facing pages look decent. Run through your site and ensure that you're putting forward a crisp, professional first impression for your users.
8. Receive Compliance Approval & Submit Site Live
Once you have gone through the seven steps above, you're ready to go!
Here at REW, we also have our own steps to ensure a site is ready to go live, which primarily focus on MLS board compliance. Each MLS board has slightly different rules, so we work with our in-house programmers and designers to ensure your site meets your board's requirements. When our IDX team receives approval from your MLS board, they'll let you know right away, and send you a "Site Live" form.
If you've already received this form, fill it out and you'll be live within the next couple business days! If not, hang tight, then submit the form as soon as you receive it.
---
Getting Ready FAQs
How long will it take to get my site ready?
This depends entirely on you and your plans! People who focus on their site setup and follow the steps above can often get their site prepped in less than a day.
What if I'm too busy for this?
Our SEO experts are pros at getting websites ready to go live! If you simply don't have the time to prep your own site, talk to your product consultant about using our SEO services. We'll do the heavy lifting and help optimize your site along the way.
What if I have custom work to do?
Custom work takes time to develop, and we want you to start generating traffic and leads as quickly as possible. Because you need to go live in order to do this, we typically recommend putting your dev site live right away in its "out of the box" condition. You can then complete custom work on a temporary dev site, pushing your customizations live as they are completed.