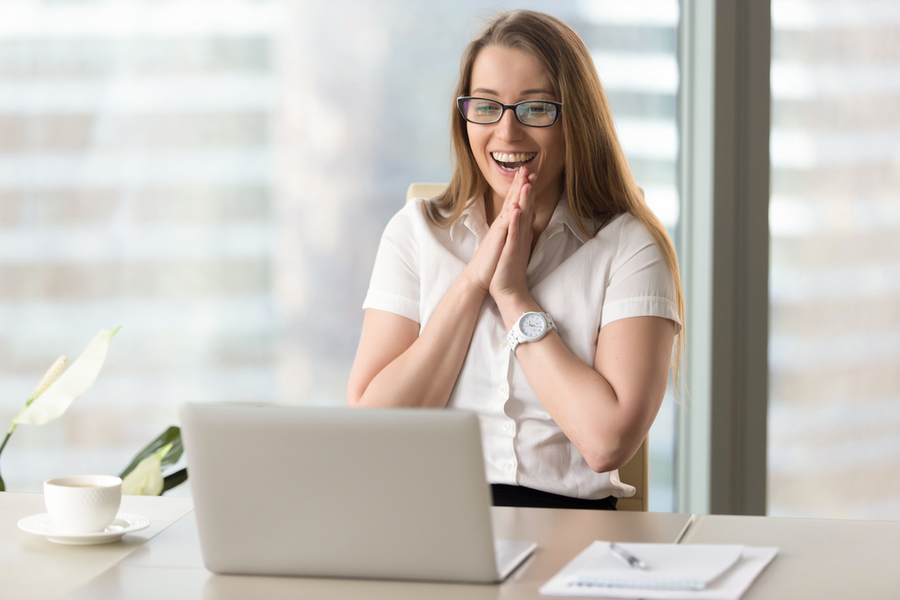 If you've received a new subdomain from your broker or franchise, congratulations! This is an exciting opportunity to make your mark on the digital world and stand apart from the crowd.
The first thing you need to know about subdomains is that they're separate from the main domain. Subdomains are independent websites that build their own authority, share their own information, and require their own digital marketing campaigns. If you want to get all the awesome benefits that come along with a new website, you'll need to make a few updates to your subdomain.
You get to decide exactly how much effort you want to put into your subdomain and your reward will be a reflection of that effort. In this post, we'll start with recommendations for setting up a basic subdomain. These are the actions we suggest all Realtors take regardless of their plans for using the site. Then, we'll talk about how to make the most of your subdomain and really maximize its results.
Setting up your subdomain
You can get started with your subdomain in just a few minutes time. Let's begin!
Set your profile preferences
One of the first things you'll need to do is fill out your agent profile. Most agents will already have a lot of this info stored in their files, so take a look for the following:
Agent ID #
A headshot / photo
Basic contact info
Social media links
Update the Home page
The home page is your main landing page on the site and it's the first thing your online visitors are going to see. A home page should introduce the website, your area of expertise, and the services you offer.
You'll also want to include something visual, like a stunning photo of your local community. If you don't already have a photo, you can take a new one or purchase a professional image from a photographer using a site like Shutterstock.com.
Create an About page
In the backend of your site, you'll find a default "About" page that uses some dummy data to mimic a bio. Replace this fake write-up with your own biography to show off your personal and professional highlights.
You can check out 3 simple tips for filling out agent profiles here if you need some help getting started.
After the text is drafted and on the page, add your photo too! This is a great way to add some color and personalize the page.
Update your navigation
Once you have a couple pages ready to go, it's time to update your navigation. Your navigation will include some default content to help your site look more complete. In time, you'll want to rewrite this default content in your own words, but for now you can leave those pages "as is".
The main change you'll want to make it adding in the "About" page you recently wrote.
This is also a good time to have an honest moment with yourself about the blog. Blogging is a great way to show off your expertise and share information, but it also makes a website look dated very quickly if it isn't updated on a regular basis. If you don't think you'll use the blog, take it out of the navigation. You can always add it back in if you change your mind later!
If you need help updating the navigation, check out this tutorial or call our support team at 1-877-753-9893.
Add in social media links
You'll want to update your social media links to include any active profiles you have. You can do this by locating the

snippet in the backend of your site, and then replacing the generic links with links to your direct profile. Updating the social media snippet can be a bit tricky to do, so feel free to contact support if you'd like some assistance.

By default, the site has icons for Facebook, Twitter, Instagram, and LinkedIn. You don't have to use all or even any of these profiles, but be sure to link to your broker's profile instead or remove the ones you aren't going to use.
How to make the most of your subdomain
Now that you have the basics set up, here are a few tips that will help you create a website that shines:
Turn on forced registration
To capture online visitors and turn them into leads, you need their contact info. Most people aren't going to voluntarily hand over their name and phone number but they will do so in exchange for info they want, like detailed real estate listings. Turn on forced registration to ensure you are capturing your online visitors' info!
Add listings to the home page
One of the best ways to instantly convey what you have to offer is to put featured listings on your home page. These can be your own listings or even just really nice homes within your community. On REW sites, you can set this up using our snippet technology. Just keep in mind that this is only a preview of your offering and should be capped off at one or two rows of listings.
Create community pages
Just like on an autonomous site, you can fill out your subdomain with valuable information about your communities. These pages help build your subdomain's authority and can help it rank better in the search engine results.
You can learn more about writing high caliber community pages here, here, and here.
Replace all pre-loaded content
We preload every site with boilerplate content to help our clients launch their new sites quickly and easily. While most of this content can easily pass as your own, it has a generic tone to it that doesn't really serve your local buyers and sellers with the best possible information. To make the most of your subdomain, you should rewrite all of these pages in your own words, and add tidbits of useful info that show off your expertise to potential clients.
Add new info pages
In addition to community pages and boilerplate pages, there are lots of informative pages you can add that will help your visitors see your value. In addition, well-crafted info pages can be great for SEO and increase your website authority. Stay tuned for Friday's blog post, in which we'll talk about some of our evergreen content ideas for real estate websites.
Start blogging
After your website has a core foundation and you've done all the steps above, it's the perfect time to get your blog going. The best blogs are going to help show off your personality, and the topics should be timely and relevant. Here are a few ideas to get you started:
Market updates, including what those stats actually mean for local buyers and sellers
Home-related advice, such as mortgage tips, property tax info, and seasonal buying and selling guidance
Neighborhood or development spotlights
Lifestyle topics on downsizing or upsizing
Insider insight on real estate news articles
We recommend blogging every week or two to show visitors that your website is active and up to date.
Benefits of maximizing your subdomain
If your franchise or broker has provided you with a subdomain, make the most of it! When you have a complete and up-to-date website, it reflects well on you as an agent and makes buyers and sellers more likely to work with you.
In addition, the more time and effort you put into your subdomain, the better it will rank in the search engines. Search engine traffic can be a valuable source of fresh new leads, which in turn can increase transactions and commissions.
With just a small amount of time, you can set up your subdomain and start adding valuable info. From there, you can maximize your subdomain, which will build search engine authority, improve your online presence, and show off your expertise to potential clients.
What are you waiting for? Get started!