Posted by REW Marketing on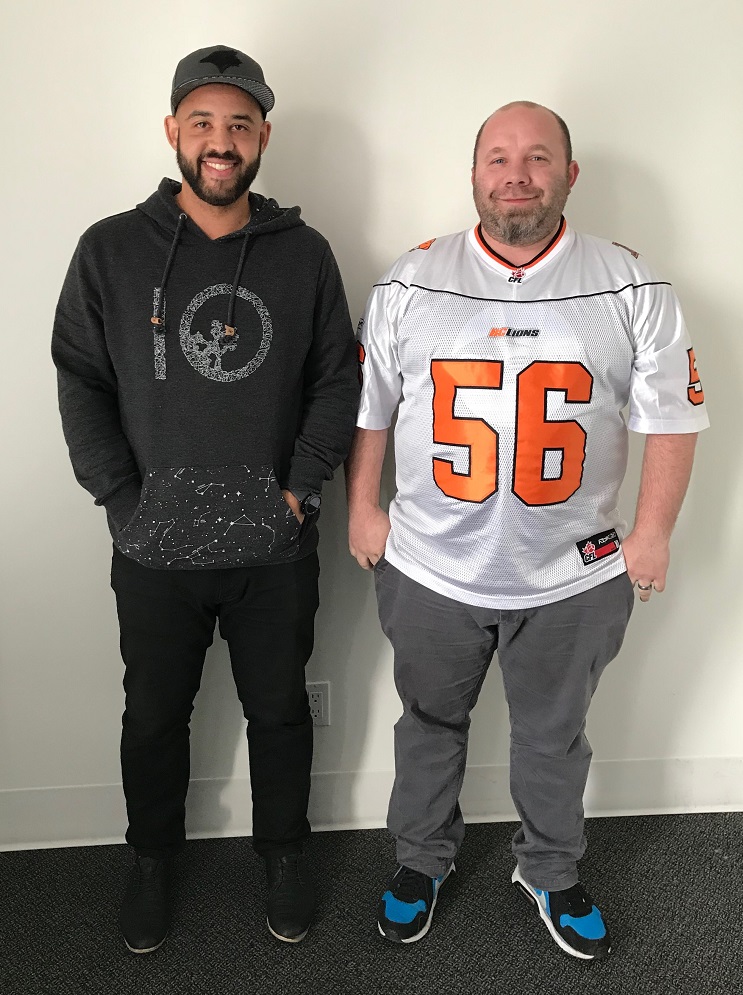 Real Estate Webmasters has recently introduced two Customer Success Managers, a new role within our team. The Customer Success Manager (CSM) position was created to help guide new clients through the onboarding process, and make their transition into REW as seamless as possible. The CSMs will be working with all new clients for approximately 100 days.
We caught up with our two CSMs, Jason and Kyle, to talk a bit about the new role and how it will help our clients succeed.
What is the role of a Customer Success Manager?
Kyle: I see the role as welcoming and showing new clients to Real Estate Webmasters all aspects of their site. We introduce the backend customer relationship manager and the front end, and show them how to change things on their site.
Jason: The goal is basically to work with the customers for the first 100 days of the site setup process. We make sure they're comfortable, happy with the site, and know where their project stands.
What is the plan for the first 100 days?
Jason: We broke the first 100 days down into a typical customer lifecycle, starting from when they order. We get their project into development, get all their assets for the site, and ensure clients are comfortable adding content. Then, we get the site approved, take it live, and make sure they know what to do once the leads start coming in.
Kyle: For the first 100 days, we want to make sure we get a new client's site in development, get some pages on it, get them working on it, and get them live as soon as possible, so they can start seeing people interacting with the site. Then, after the site goes live, we'll help them understand how to properly take care of the leads that they've got. If they have any questions throughout the 100 days, they also have a single point of contact.
What are the basic steps a client can expect when they sign onto REW?
Jason: They start by getting a site. From there, they get a little intro call from us letting them know what all the next steps are going to be. We request all their logos and their top areas they're going to be working on, and we get that core set up for them. Next, we just want them to be comfortable adding content, getting their site ready to go live. And the steps after that are kinda making sure they know what to do when the leads come in.
Kyle: Yeah, our clients can expect to spend some time getting the base of their site ready to go live. Once they've got a strong base, we build out on it after we've taken the site live. We want to get our clients online and working with their brand new site as quickly as possible.
What types of tasks can a Customer Success Manager help with?
Kyle: We'll help with everything from creating a page to adding their current clients into the lead manager to helping with new clients that register on the site once they go live.
Jason: We're trying to do everything for them, basically, except write their content. We install the sites, we add all their logos, we work with them on their goals. Kyle and I both have support backgrounds so we know the ins and outs of the sites, and just want our clients to be ready for when their sites go live.
Why do you think the CSM role is important?
Jason: We know it's important because the feedback we receive from our clients is that the onboarding process is one of the toughest times for them. Having a role in place to help take care of them hopefully eases that a little bit.
Kyle: I personally think our role is important because it's something that can really help our clients to understand that their website isn't just a virtual business card. That our system is a great way to run their business and advance in growing it, whichever way they're looking to do that.
Thank you, Kyle and Jason!