We're launching something new!
I still remember 15 years ago when an online real estate business was a NEW way to gain national exposure, drive leads, and build a highly competitive real estate business.
Who remembers logging into the backend of their website, or watching their web traffic convert to actual customers for the first time? I do!
Dominating the web, search engines, and content was a skill that was talked about on forums and blogs, and as a community.
Real Estate Webmasters in particular was the front line of education and shared knowledge around SEO, lead generation, digital marketing, great web design, and staying ahead of the curve.
Today, it's a rare individual who has the mastery to dominate the web.
Those who do... dominate traffic, have solid leads, and blow their competition out of the way. And now, it's more important that ever.
But only a few teach and share these skills to agents and brokers.
REW does—and now we're expanding.
We're introducing the official REW Partners Program!
We're bringing together a network of highly qualified partners to help bring out the best education, tools, and products to help others reach the top 1% in the industry.
REW Partners are the rockstars of the real estate industry. The trend-setters. The change agents. The no-BS straight-shooter types.
Connected, we want to help our network of agents, teams, and brokerages reach top status.
Experienced, we know the best way to do that is with outstanding, award-winning websites, digital and social marketing, and brand and lead generation strategies.
It pays to have friends.
At REW, our business is much like yours: built on repeat business, referrals, and word-of-mouth marketing.
Our clients and partners have helped build what REW is today—partners like Gary Ashton, Justin Havre, and Fredrik Eklund, to name a few.
Today, we are formalizing our referral program. With generous incentives and perks, as an REW Partner, you'll earn the most generous referral fees in the real estate industry.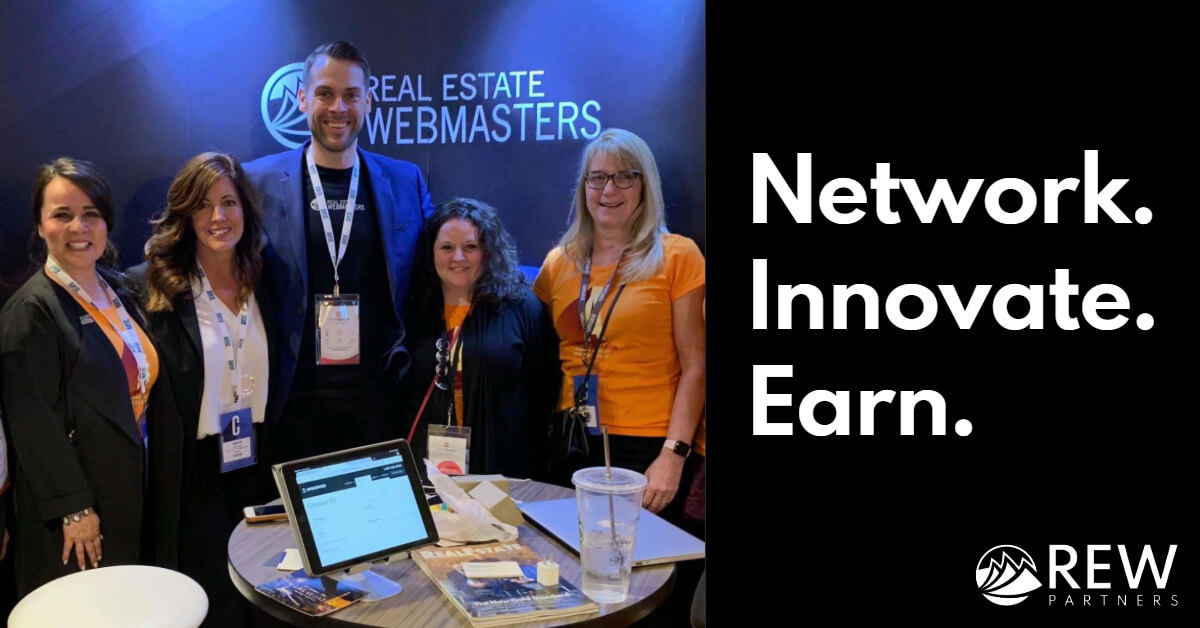 We have a mission:
To provide a year-round program dedicated to giving back to the individual agent making big moves as a rising star, to the broker or team leader growing a team or branching out independently, or to the large brokerage dedicated to their agent core—helping them embrace solid web strategies and tools to optimize lead gen and productivity.
REW Partners will help lead this mission.
And we'll have some real fun doing it!
Events, promotions, retreats, REW Summit, and some amazing income opportunities are in store.
Why now?
While brokerages are fighting for more market share and vetting an ever-growing flood of new tools and business models—it's VITALLY important for the individual agent to refocus on their online brand, the content they own, and all of their distribution channels to drive revenue generating leads and results.
Name recognition and dominating a piece of the web is what will future proof a real estate business. Agents can't afford to just hang out where every agent is on the web (on Facebook).
From luxury marketing, to niche marketing, to lifestyle marketing, your real estate brand matters.
REW will be the foundation for those making the right investment to be top in their market.
Interested in learning more?
Check out our REW Partners page for all the details. And by all means: if you have a referral, now is the time to be rewarded!