We're excited to announce a really cool new feature today: REW Leads 1.1 for iOS now includes Lead Reminders! Lead Reminders allow you to easily create reminders for your leads and get push notifications when they're due. Those of you who use reminders in REW Backend and REW CRM will already be familiar with this feature.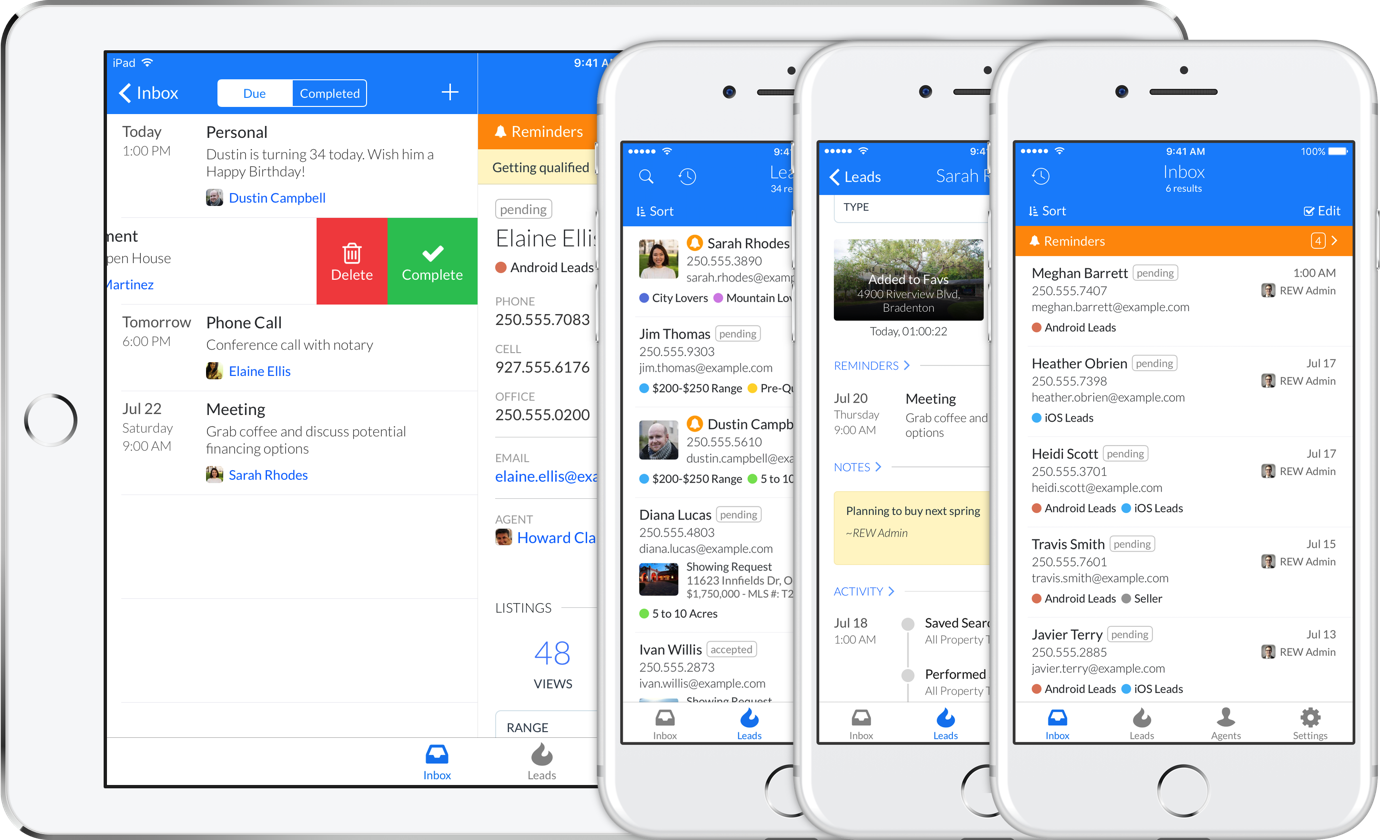 Creating a Reminder
To create a reminder in REW Leads, tap on a lead to see their details. Then, scroll to the Reminders section and tap the + button.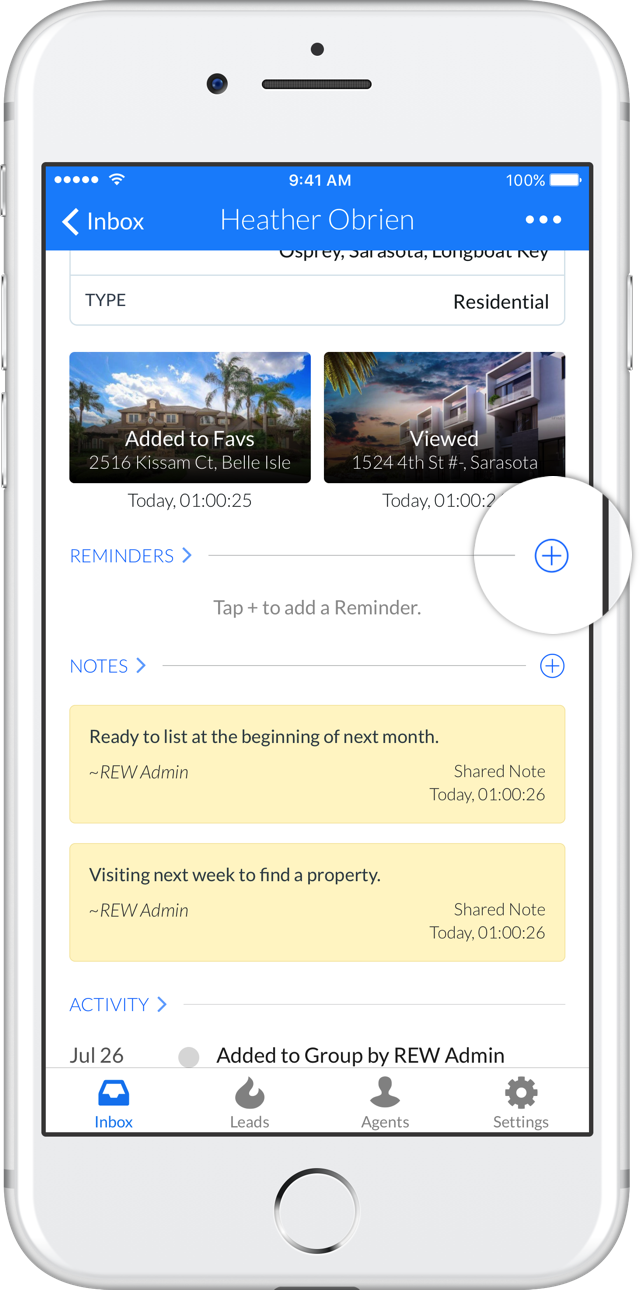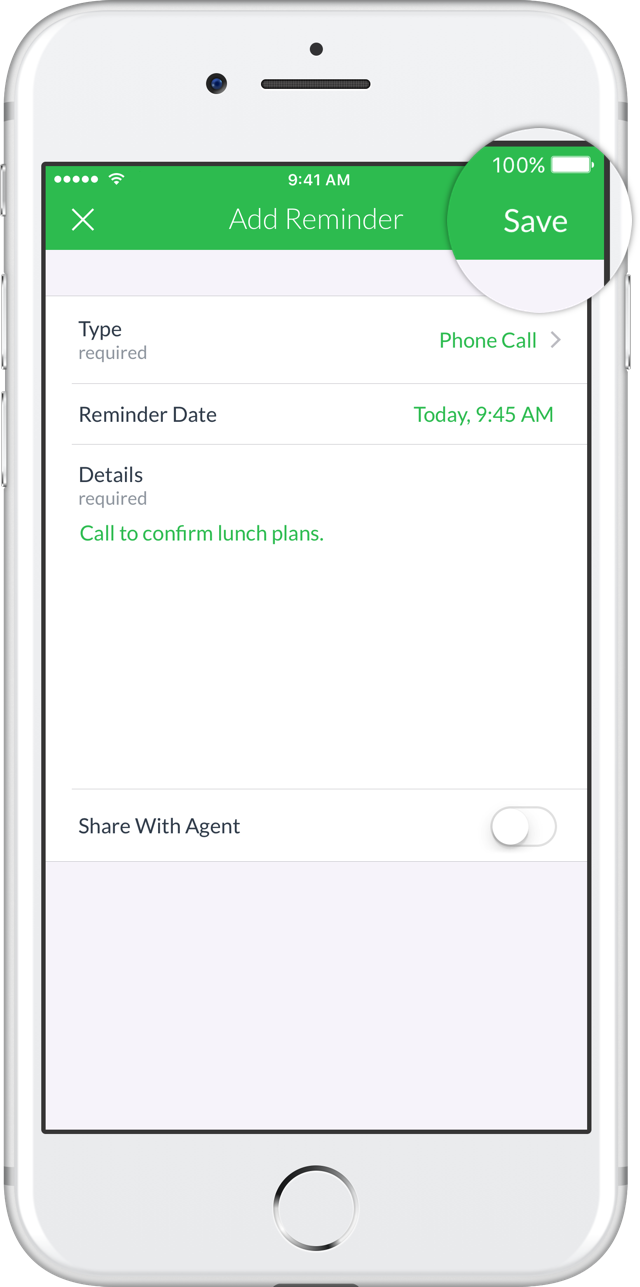 Select a reminder type, its due date, and enter some details to explain what your future self needs to do. Then just tap Save!
If you're logged in as the admin or as an ISA, you can optionally choose to Share your reminder with the lead's assigned agent. That agent will also be notified when the reminder is due.
Seeing your Reminders
All Reminders
The Inbox tab now has a Reminders button along the top that lets you see an overview of all your reminders, regardless of which lead they're for.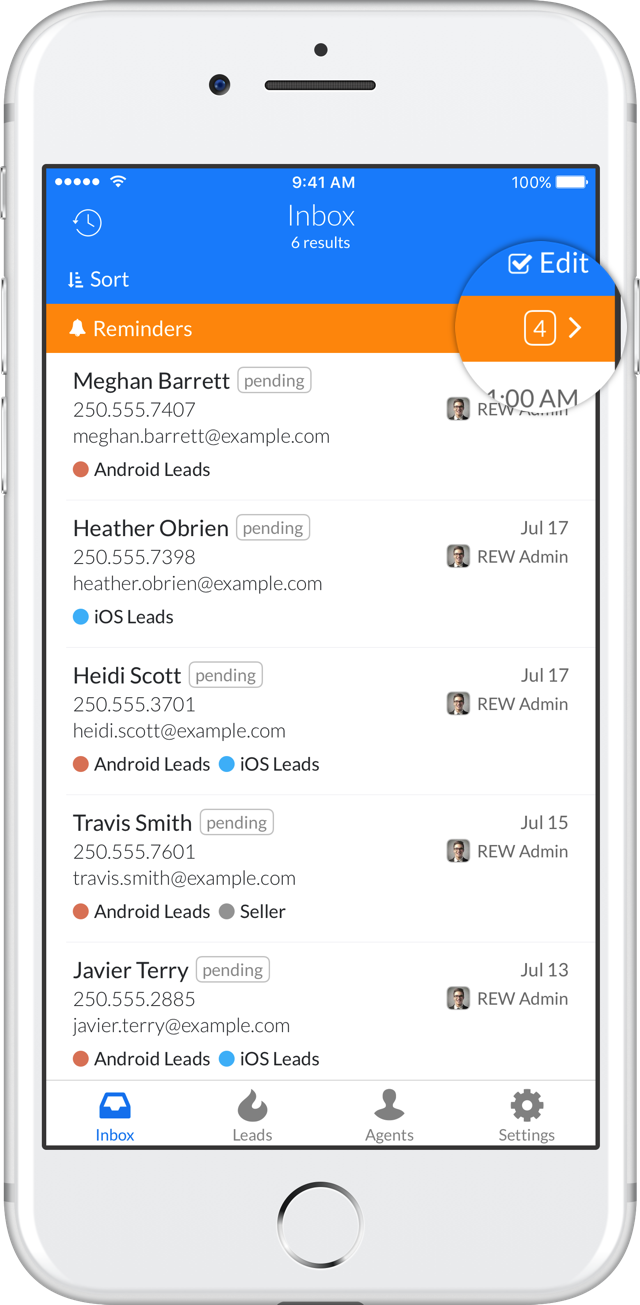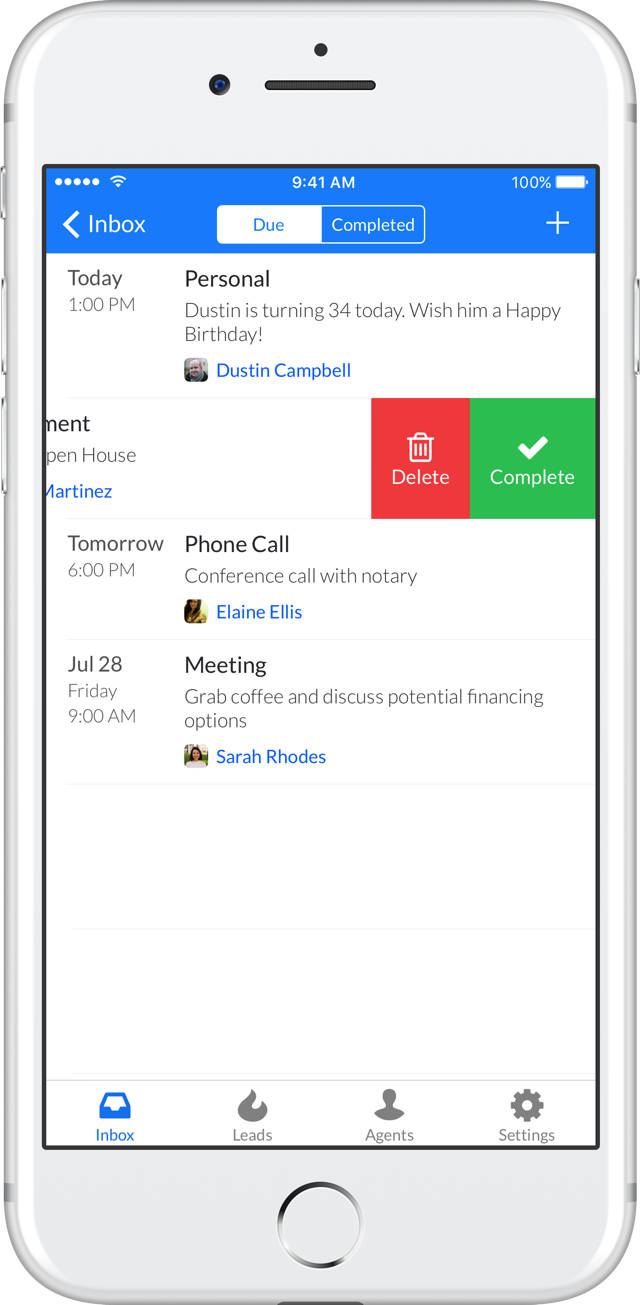 Reminders are split into two sections: Due and Completed. The Due tab displays all reminders that haven't been completed.
Swipe on a reminder and tap Complete to mark it as done. It will automatically move over to the Completed section.
Lead Reminders
To see reminders that you've added for a specific lead, just tap on that lead to view their details. Leads with incomplete reminders will have a bell icon next to their name on the leads list.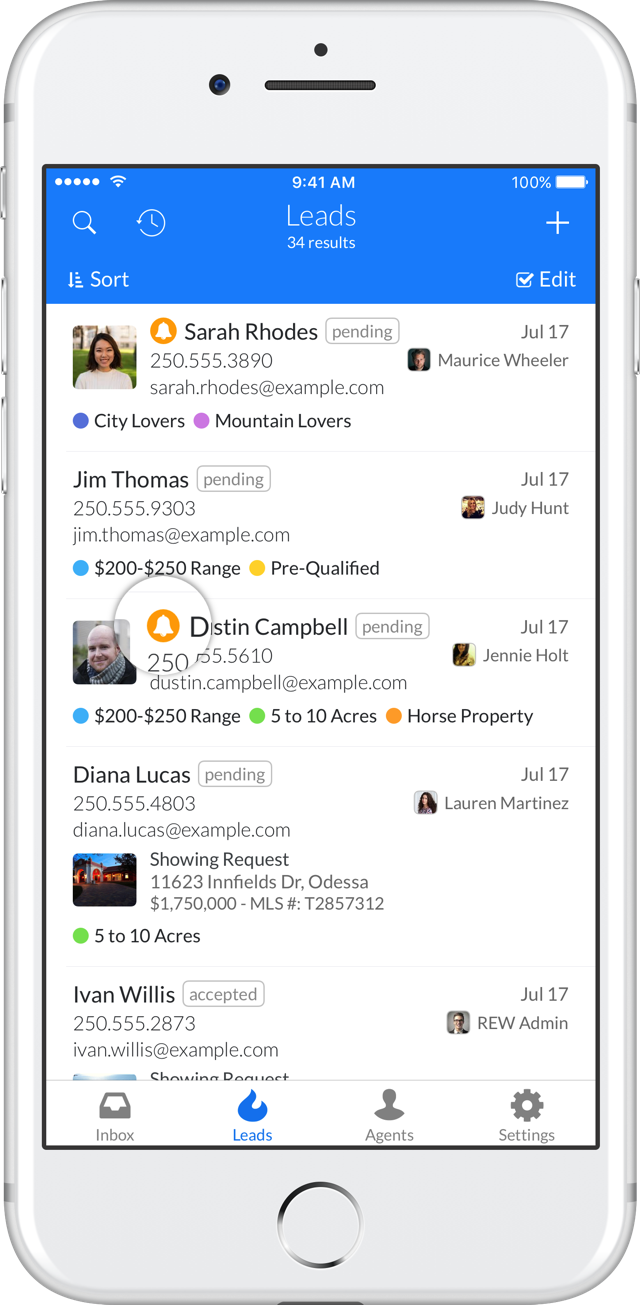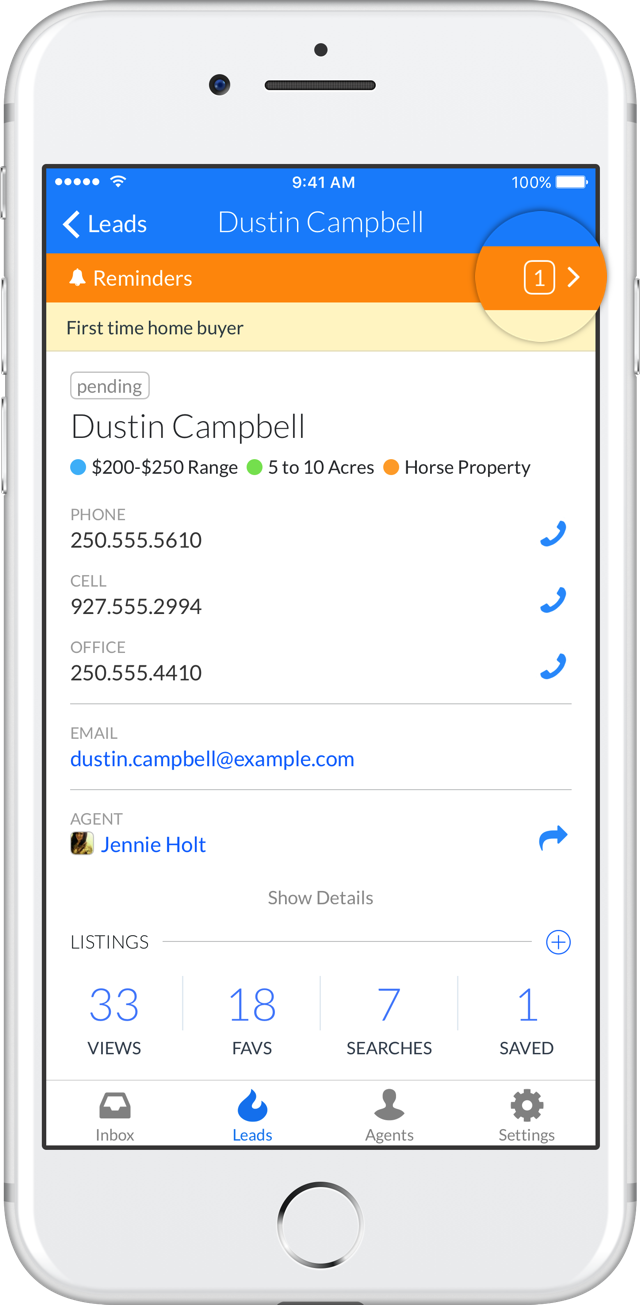 If the lead has incomplete reminders, the details screen will have an orange Reminders button along the top. Tap it to jump straight to the list of incomplete reminders for this lead.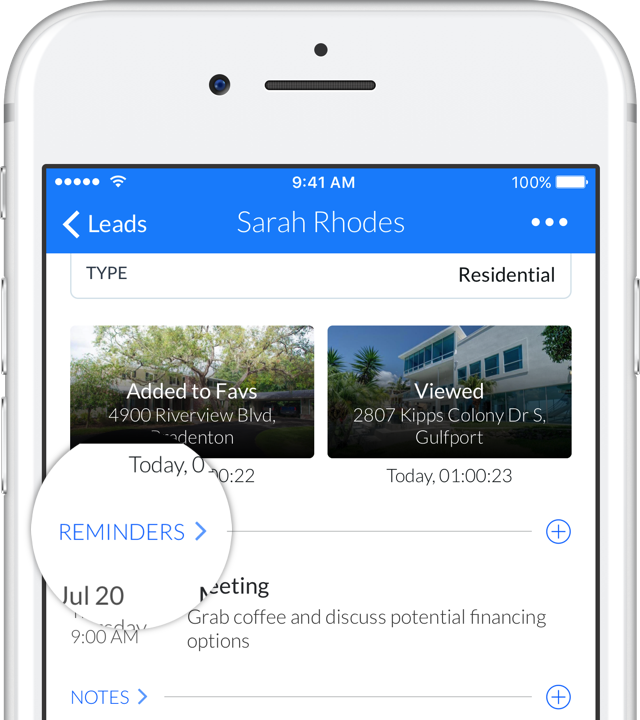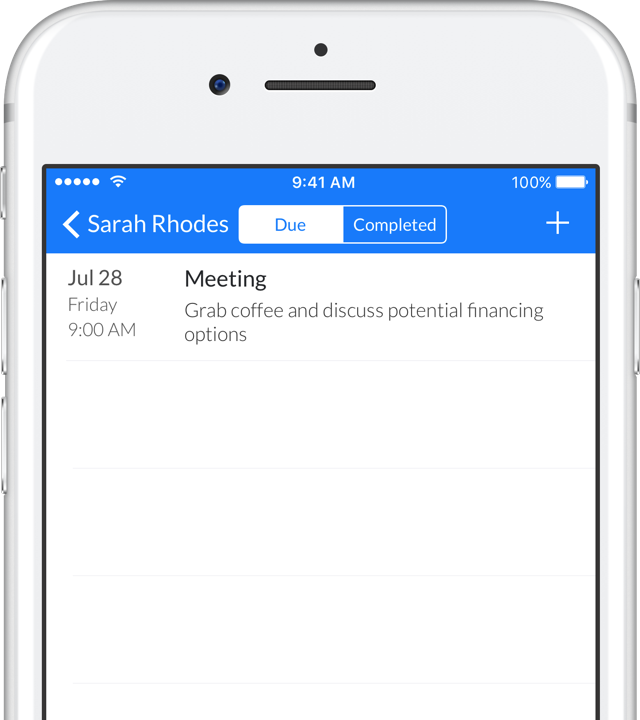 The Reminders section on the details screen will also display the next 3 incomplete reminders for the lead, if they exist. Tap the Reminders header to see a list of all reminders for the lead, both Due and Completed.
Getting Notifications
REW Backend and REW CRM will already notify you via email when a reminder is due. In REW Leads, we're expanding on that with Push Notifications!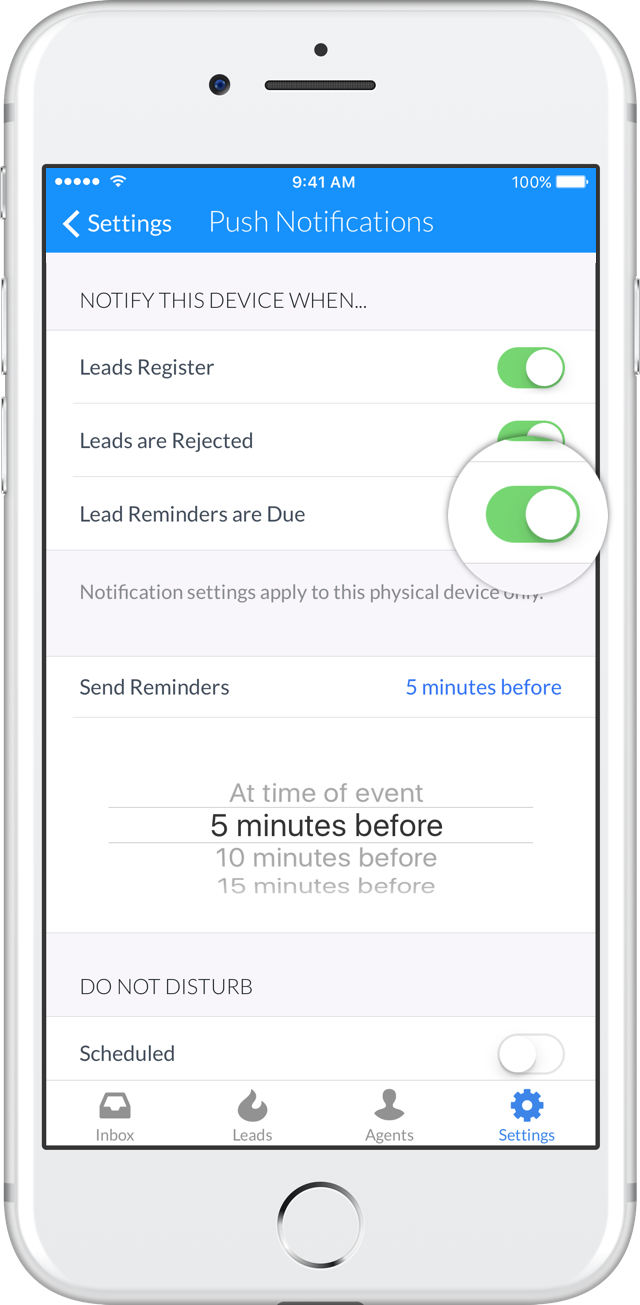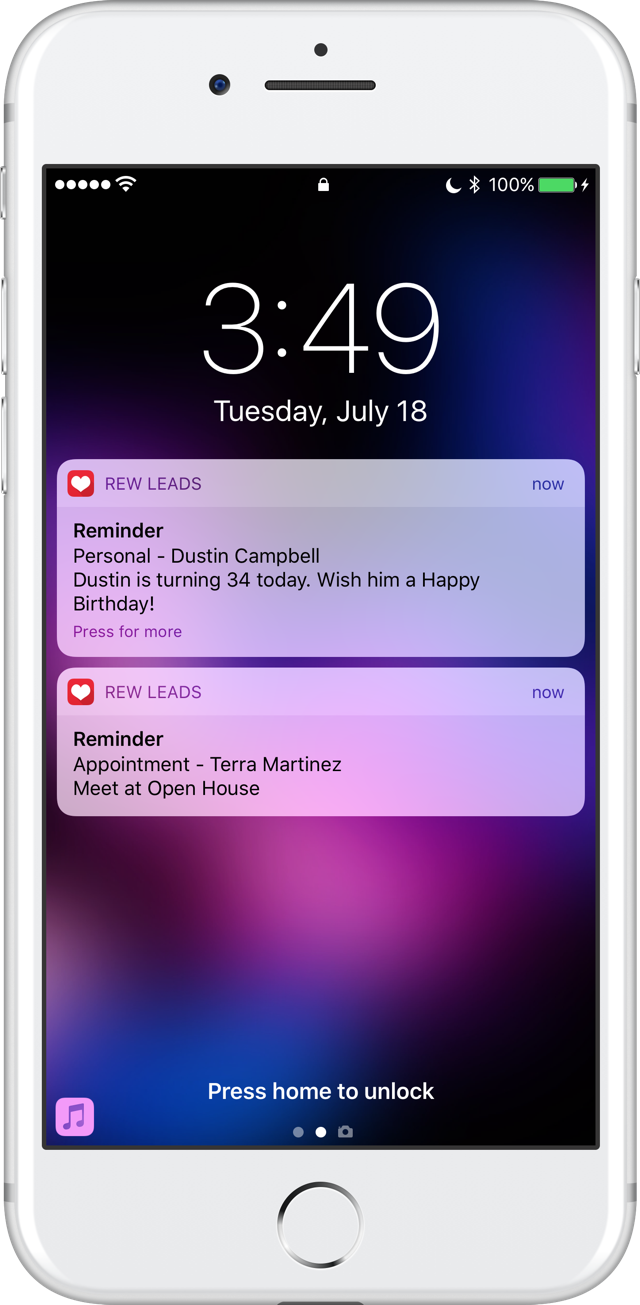 When a reminder is due, you can tell REW Leads to automatically send a notification straight to your device. Enable this by going to Settings → Push Notifications. You can also tweak the interval to get notifications a few minutes before reminders are actually due.
Bonus - Actionable Notifications!
To make things even easier, we've made it possible to complete reminders straight from your lock screen! This way, you don't even have to launch REW Leads. And if you have an Apple Watch, you'll be able to complete a reminder straight from your wrist.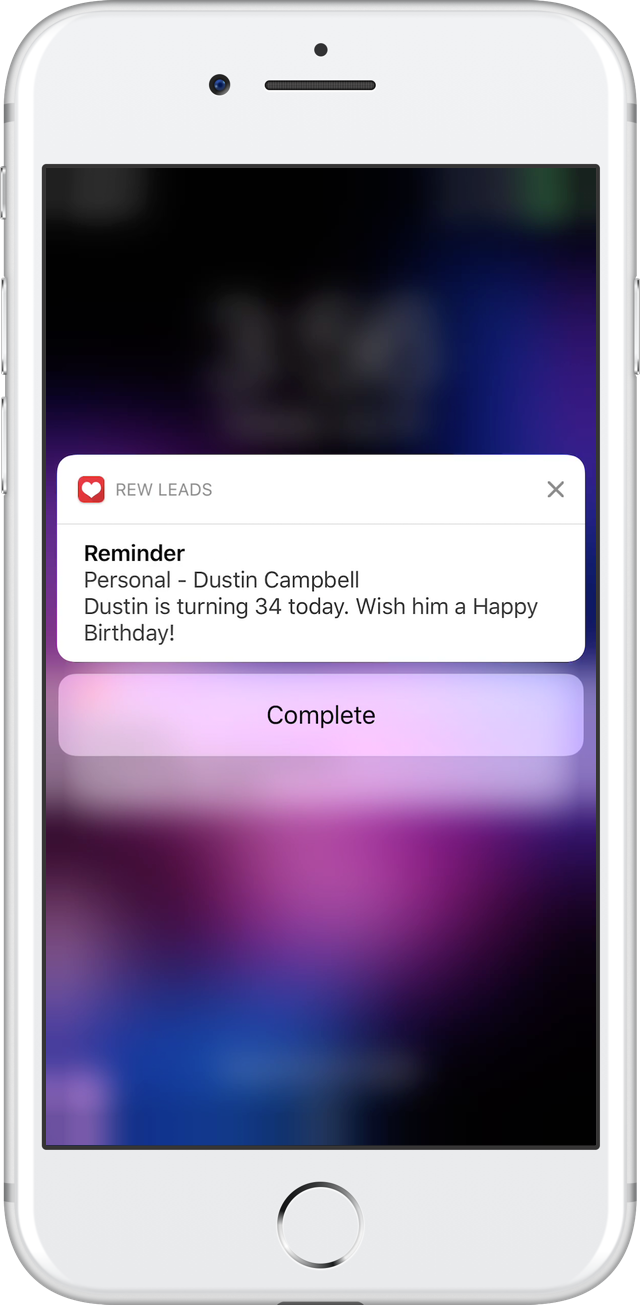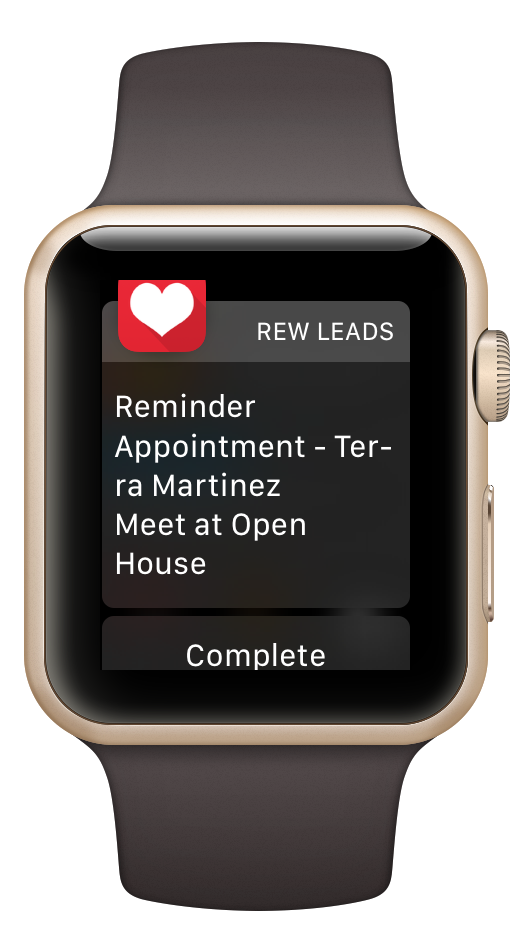 ---
We had a lot of fun building Lead Reminders for REW Leads and we can't wait for you to try this feature. Visit the App Store on your iOS device to download the latest update and start creating those reminders!