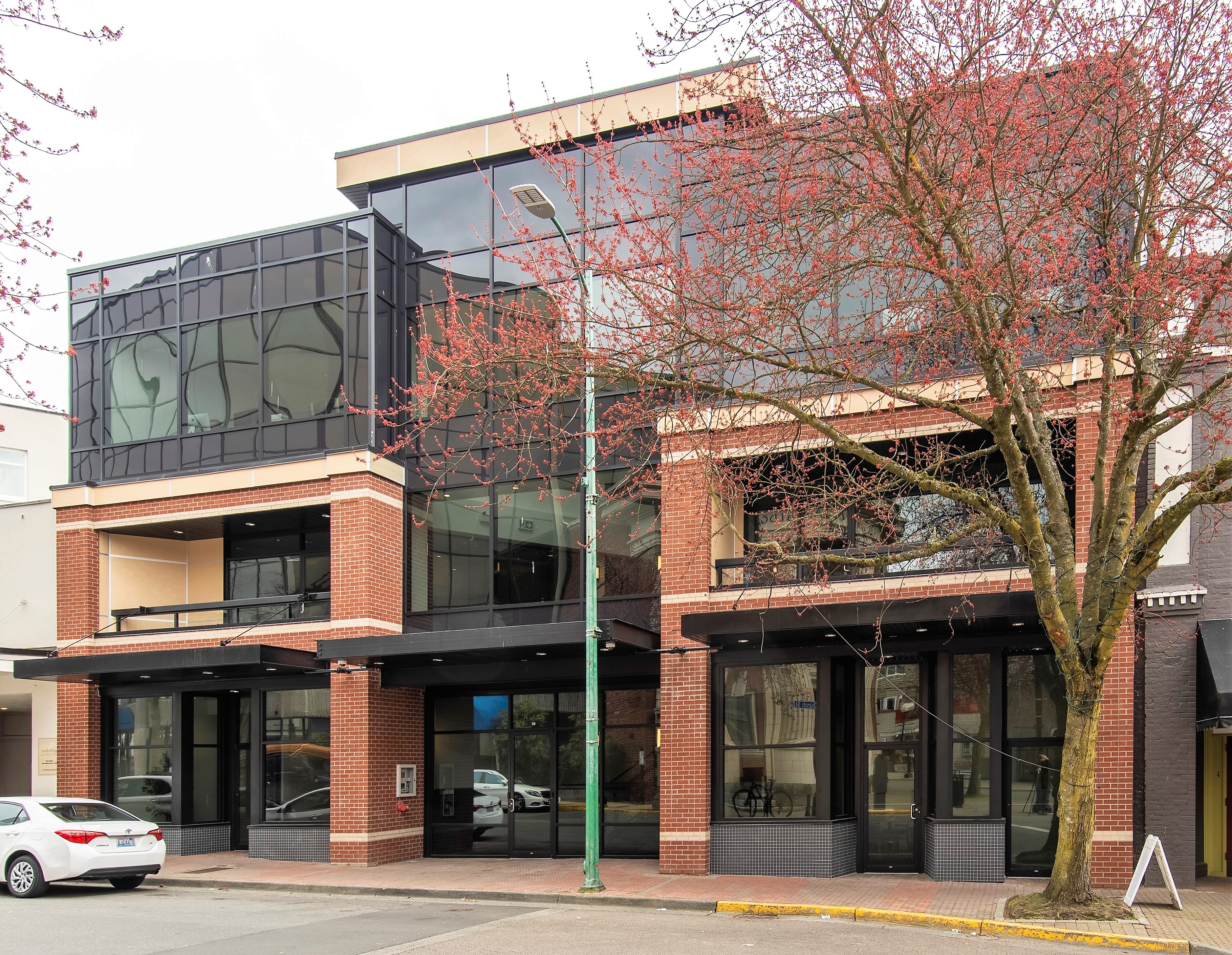 That's right, today is Real Estate Webmasters' fourteenth birthday!
It has been yet another amazing year here at REW and, as I sit here on a plane bound for the T3 Summit, I have time to reflect on just how far we have come. More importantly, I get to feel the excitement of what I know is yet to come in our future!
Here are some of the highlights:
In the past year:
Launched the industry's first 360 photo / video-enabled virtual reality website
Launched REW Leads iOS and Android full platform
Signed and launched #1 Team according to REAL Trends
Largest RFP - 150 pages
Largest Enterprise Customer - 10,000 users
Largest Project - 25,000 development hours (I believe this to be the largest undertaking for a single project by any real estate tech company for a client in history)
Completed New Campus Facilities for R&D, Marketing, and Finance (nominated for VIREB Building Of the Year)
Launched the new Customer Success Managers for all new sites
Most importantly: highlights of our community development efforts:
REW is a featured sponsor for the Nanaimo Silly Boat Races, one of our city's greatest outdoor annual events, and a major fundraiser for the Nanaimo Child Development Centre. The centre helps children with developmental challenges and their families. On top of entering a very enthusiastic team of REW employees into the event, members of our leadership team have also committed to volunteering on the event planning committee.
We helped to send many awesome special needs children to camp and provided much-needed support and relief to their families in partnership with Easter Seals
Our employees led the charge and created events for the "Giving November" campaign. They raised funds for children's charities in Vancouver and Nanaimo through bake sales, ping pong tournaments and a silent auction.
We provided gifts and food to hundreds of families through our Christmas Angels program. This incredible campaign sees REW employees go shopping for those in need in our community. REW covers the bill to ensure these families can have presents under the tree at Christmas time.
Sponsored Vancouver Island University's Centre for Community Outreach and Care – an organization that not only helps youth in need, but also provides learning opportunities for university students who are studying to become child development professionals
REW has also become increasingly involved in mentoring students in the MBA program at Vancouver Island University and with advisory support for the schools' Computer Science/IT Applied Studies programs.
It's been a great year! I am so very proud of the work REW is able to do in our community, and it must be acknowledged that no accomplishment is possible without our amazing and dedicated staff and the support of our truly awesome customers.
Where are we now?
Some REW Stats:
14 years in business (founded April 9th, 2004)
Over 50,000 agents served
$100M+ aggregate revenue
4 main campus facilities in Nanaimo and Vancouver.
150 Employees in Canada and the US including Vancouver, Montreal, Denver, Nanaimo,

New York, Quadra Island, and Toronto

World's largest custom real estate technology company
We control our destiny! We are still 100% founder owned/operated, making us the only large tech company in real estate that has not taken funding, been purchased or brought on financial partners
Where are we going?
This year we plan on launching the "New REW". But ironically it is not new at all. We're headed back to our roots. These past few years we have taken steps to truly re-engage with who we are as a company and who we want to serve.
Real Estate Webmasters was built on serving the top 5% of the market. The people that understand that in this business you need to constantly invest and evolve. That your brand is everything and if you are not moving forward you are moving backward. There is no standing still!
We love the innovators, the risk takers, the builders! That is why we have been (and always will be) a truly custom shop where your only limitations are budget and imagination.
This has meant taking a long hard look at ourselves and at our client base and making some decisions based on our findings.
What did we find?
When we looked at our customer base, we realized that a portion of our customers simply did not fit the innovator/investor/builder and industry leader mold. They had not invested significantly or upgraded their platforms in many years, which was causing a serious strain on our support and product consultant resources (meaning less than ideal support for all customers) and did not fit the customer profile we are targeting. Quite frankly, we had too many of the wrong customers for our business and it meant we were not living our core values or delivering at the level we expect of ourselves for our customers.
What did we do?
We made the decision to focus on the right customers. This meant going to our customer base and asking them to upgrade their platforms and begin investing in a meaningful way in the online portion of their business.
We increased pricing for legacy customers to a more competitive price for today's market (we are still one of the least expensive premium vendors). This allowed us to have the resources to maintain our competitive advantage, which means a competitive advantage for our customers.
We deprecated extremely old software (5+ years old) to remove technical debt and major issues from support. This is a process that will now continue annually.
In short, we asked our legacy customers to re-engage and meet us where we needed them to be as, in their current state, they were affecting our ability to provide great service and grow in a meaningful way.
This, of course, meant saying goodbye to many customers—some that have been with us for a very long time, some that were past friends. It was one of the hardest things I have ever had to do. To these customers that could not come with us on our journey, I do hope you know we are truly grateful to for your past support. I do hope that you can also say your time with REW was beneficial to your business as well. And I do hope that one day when you are perhaps a fit for REW again, you will consider us. But, more importantly, no matter what happens, I do hope we always stay friends.
Why did we do it?
I have said it already, but I want to be clear as we move forward. Our mandate is to provide truly great products, services, and support. We want to be innovators and work with innovators! Those driven to be the top 5% and those already in the top 1%.
With all the legacy software versions, antiquated custom code, non-functioning backends, and not profitable customers we simply could not provide the level of service and support to our customers that we know they deserve.
In asking those customers to participate or leave, it meant that what we were left with was a more engaged, upgraded customer base. It meant far fewer support issues from a far more current client list and it meant clients were contributing enough revenue to allow us to invest in new and innovative platform improvements as well as add programs designed to truly benefit all customers at REW.
As I said, we're headed back to our roots!
A smaller customer base per dollar of profit. This means more time and more resources for each of our valuable customers. Better service, better support, shorter wait times, faster results!
Engaged customers: Now that the vast majority of our customers are current (on REW CRM, The Vision Platform, REW Leads, etc.) we are seeing renewed engagement from our base. People are starting to share ideas on our Facebook group again like they did in the past. They are helping each other, and have time to focus on making their sites better, instead of focusing on why their old stuff is broken.
Accelerated R & D: With a more profitable customer base we can now afford to innovate even faster! We have monthly minor releases and a new major release every 90-120 days. This means our customers benefit from the kind of innovation that only REW can deliver in a far more condensed timeline. And many of these upgrades are now free!
Win, Win, Win: REW wins as we now work with profitable customers that are innovating in a way we truly love! Our customers win because their platforms are now more competitive than ever, driving more leads and revenue while making them look great! Our customers' customers (their site visitors) win because they get a truly high-end home search experience and amazing follow up. It's a virtuous circle.
Our promise:
As we move into now our 15th year, I would like to leave you with this, our promise:
We at REW promise to always keep our focus on innovation, always being awesome, and customer success (our 3 core values).
We will be relentless in our drive to maintain our position as the most innovative front-end & website company on the planet so that you always have the best platform in your market.
We will invest in the tools you need in order to be successful at the highest level.
Leads, Conversions, Efficiency. We will always be focused on your ROI as a customer.
Finally, I can promise you that we will not be perfect. This is the innovation game, the custom game. It can sometimes be trying (even painful) at times. But when it is, I can promise that we will always try to make it right and we will always make it our mission to be the best custom agency in real estate.
In the end, I can promise you this: it will be worth it!
We would never have made it this far without you, our valuable customers, and the amazing staff that support you. I do hope we can be together for another amazing 14 years of our journey as partners and as friends.
Thank you so very much for all you have done for REW, for me, and for my family. Without you, none of this would be possible.
Take care,
Morgan Carey, CEO
Real Estate Webmasters Inc
Tags