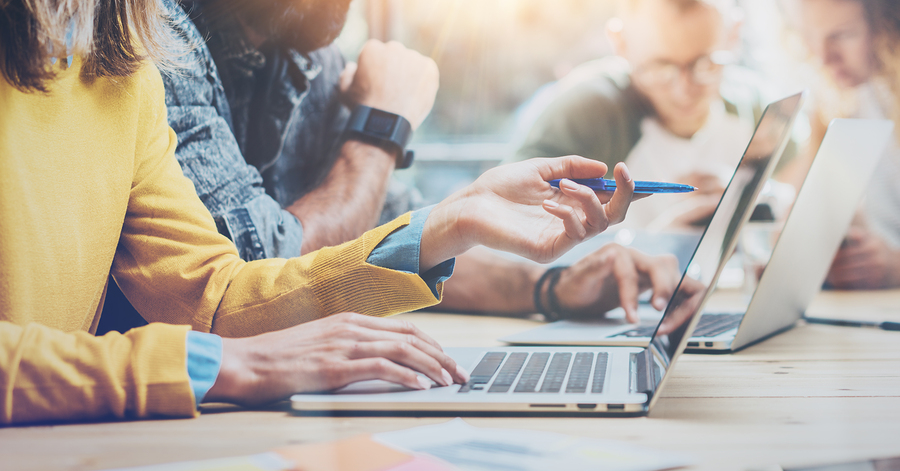 Technology is constantly evolving, and real estate technology is no exception. As an industry, we're always improving, reinventing and re-considering the systems that help real estate agents and their businesses thrive.
At a recent Clareity conference in Scottsdale, AZ, we talked about a number of issues impacting the real estate market, as well as future changes we foresee happening within the industry sooner than later.
This blog will tell you a bit about 3 of the future tech topics on our radar:
1. MLS Data Will Become Even Better
Many real estate tech enthusiasts are familiar with RETS, which attempts to standardize the way in which real estate data is shared. But an organization called "Real Estate Standards Organization" (RESO) is developing new standards for real estate software, which will unify the way data is entered in the very first place.
One goal of RESO is to solve inconsistencies within MLS feeds, where each board enters data slightly differently, which currently make it harder for feeds to commingle, and for vendors to handle various sets of data at once. Where one feed enters bedrooms as "bedrooms", another just says "bed", and data feed teams have to use extra coding to compensate. In essence, RESO's data dictionary helps ensure all the real estate systems are speaking the same language.
Why does this matter? Because, it will allow for faster feed setup and quicker maintenance. It's easy to forget about the data that backs every single real estate site out there, but it's there, and by standardizing the data that all the vendors are working with, we will be able to provide clients with a superior experience at lower costs.
Real Estate Webmasters is actively participating in the ongoing development of RESO, which means we're able to represent our clients and ensure your needs are met. We are working with the RESO teams to help create a data standard that will help our clients succeed. Cool, right?
2. Team Concepts Will Rule The Industry
In a more general sense, the idea of "teams" is constantly coming up in high level developer conversations. As an industry, we know that you need to be able to support your teams, increase their productivity, and improve profitability.
We also know that most teams don't actually know what the specifics of their own needs even are. That means, as an industry, we have to be working closely with our real estate teams to find out exactly what those needs are, and find ways to meet them, sometimes adapting quickly.
But that doesn't mean we're completely in the dark. We do know a lot about teams, and we have a strong foundation in understanding their business needs. For example, teams tend to:
Be extremely goal-oriented
Need business analytics that focus on ROI increases
Need systems and workflows that can be customized for their specific circumstances
By identifying and acknowledging these needs, we're already taking the first steps towards developing new technology that makes sense. It's why you're seeing things like action plans in the REW CRM, and why we've worked closely with a major industry franchise to enhance our technology roadmap for the next couple years. Teams are the future and technology providers have to meet their needs to succeed.
3. Per Agent Pricing Will Replace Traditional Models
As a whole, the industry—and therefore all the technology within it—is trending towards per agent pricing models. Per user pricing allows brokers and team leaders to purchase technology on an individual basis, buying the exact number of user licenses needed for their current team.
Per agent pricing is becoming the predominant fee structure within the real estate technology sphere because it just makes sense. It's scalable, it's flexible, and it's cost-effective for both the vendors and the clients.
When you're paying per user, it's easier to grow your technology without having to overhaul existing systems or renegotiate contracts. From the technology provider standpoint, it allows us to properly support your team by seamlessly expanding hosting plans, support services, and so forth. By building solutions with the ability to scale, real estate teams can enjoy technology that truly meets their needs.
We're also seeing more team leaders pass on those costs directly to their users. This is a lot easier to do when you know what your monthly user costs are, and it has the added bonus of helping businesses see their technology as an investment into their people.
---
It's an exciting time to be working with real estate technology, especially as the industry focuses on challenges that will help our clients become more successful. I expect we'll see big changes in the next several years and look forward to helping you navigate them!