It's no secret that REW clients have a knack for personalizing our platforms, and Vision is no exception to the rule.
Thinking about a Vision, or looking for a fresh perspective to breathe new life into your existing site? Check out our list of some of the most innovative and effective Vision sites thus far.
Custom Vision Sites
While Vision is designed to provide an immersive brand experience and attract quality leads straight out of the box, here's a shortlist of our clients who have chosen to take their sites to the next level with a few custom tweaks.
Military Home Search
The Military Home Search team uses key customizations to cater perfectly to their niche: military relocation.
From helping you find homes near your military base to spotlighting nearby schools, the Military Home Search team covers all bases of Colorado Springs real estate.
This site dazzles with thoughtful content that's relevant to the home buyer. Whether you're keen on a Colorado Springs community or you're planning relocation, the Military Home Search team takes the stress out of home buying.
Orange County Lofts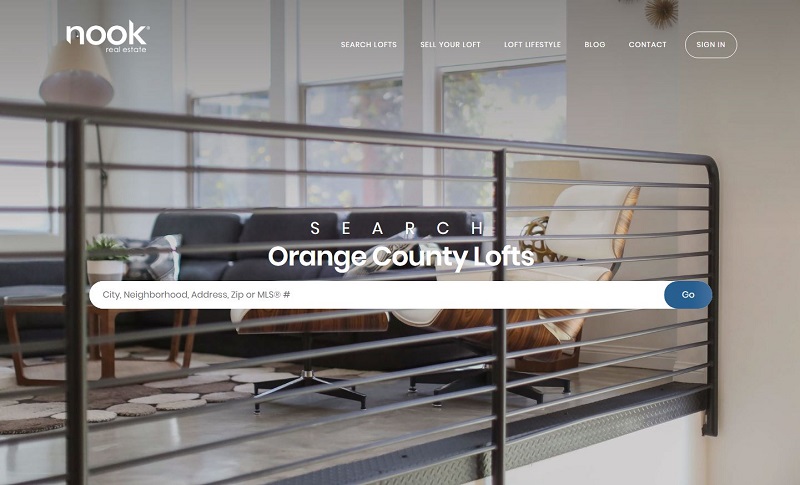 Nook Real Estate eases the visitor in to their site, sticking to a sleek feel and minimalist style.
If you're searching for your dream Orange County loft, you'll find it here - and at your own pace.
Royal LePage Solutions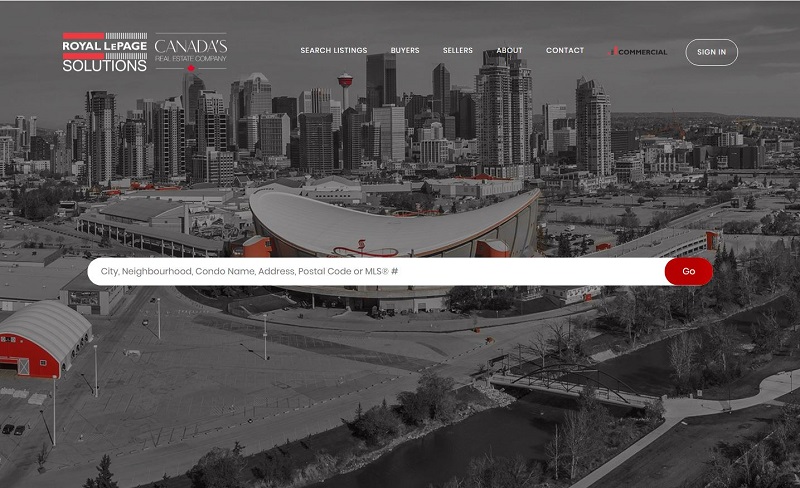 Royal LePage Solutions adds an artistic flare to their site with a black, white, and red color scheme across images and text.
This color splash design pulls the brand together, showcasing their professionalism and consistency.
Vision Sites with Video
With so many real estate websites out there, it's crucial to find innovative ways to set your brand apart. Why not let a video tell your story?
Here are a few examples of Vision sites that truly live up to the platform's name by showcasing their vision through video.
Better Homes & Gardens Real Estate | Kansas City Homes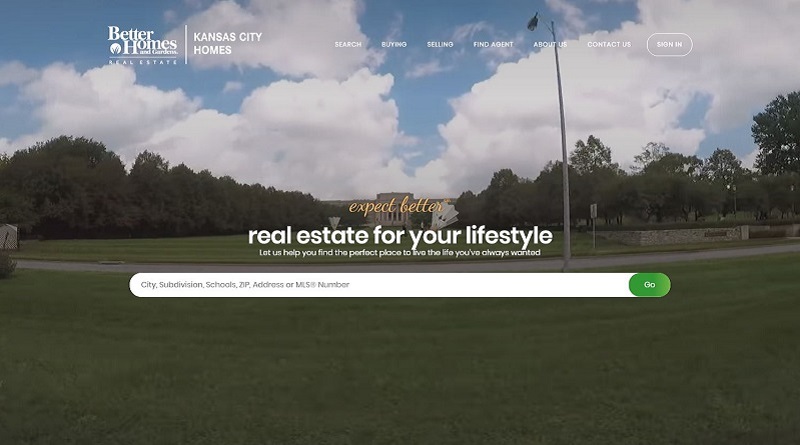 The Kansas City Homes site is immediately eye-catching, featuring an upbeat montage of Kansas City landmarks and activities.
Every page on this site is thoughtful and well curated, proudly introducing their caring and community-oriented team.
30A Realty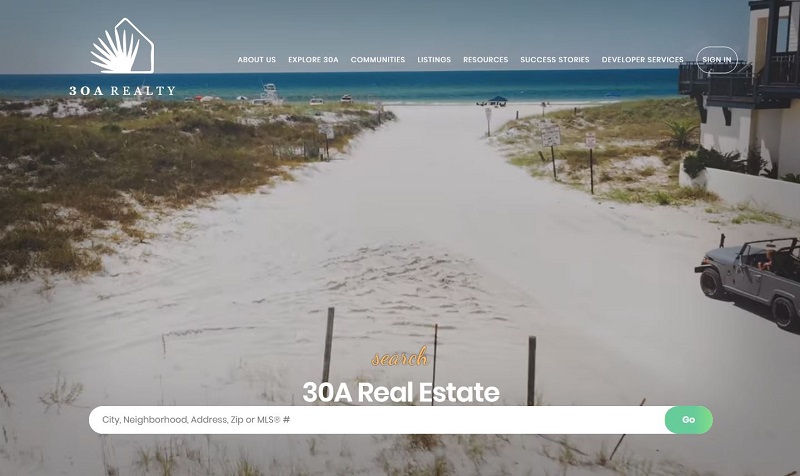 Thanks to stunning visuals, 30A Realty's luxury branding shines through. From the hero video to agent photos against a beachy backdrop, this site knows how to make a grand entrance.
Four Seasons Realty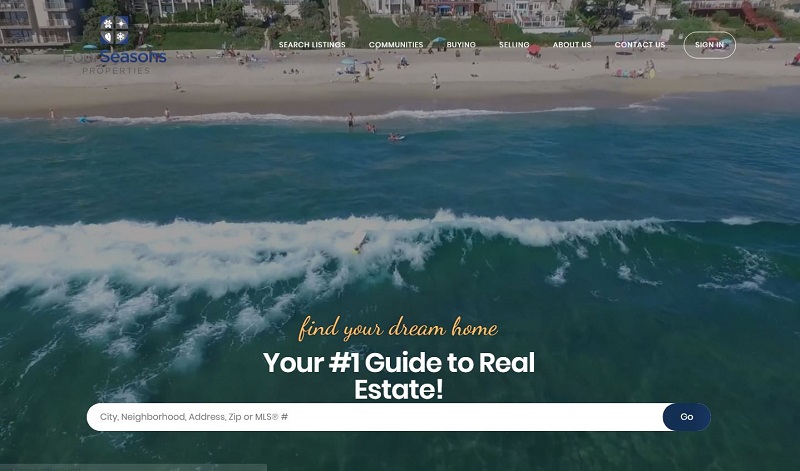 Four Seasons Realty welcomes you to California with dynamic video and a distinctive color scheme.
The simple layout of this site conveys Four Seasons Realty's marketing savvy and true passion for their market.
Vision Sites with Simplistic Style
The 2019 site visitor is compelled by sleek navigation, vibrant imagery, and compelling text. The following Vision sites brilliantly showcase their brand while keeping things uncomplicated.
Seabrook Island Real Estate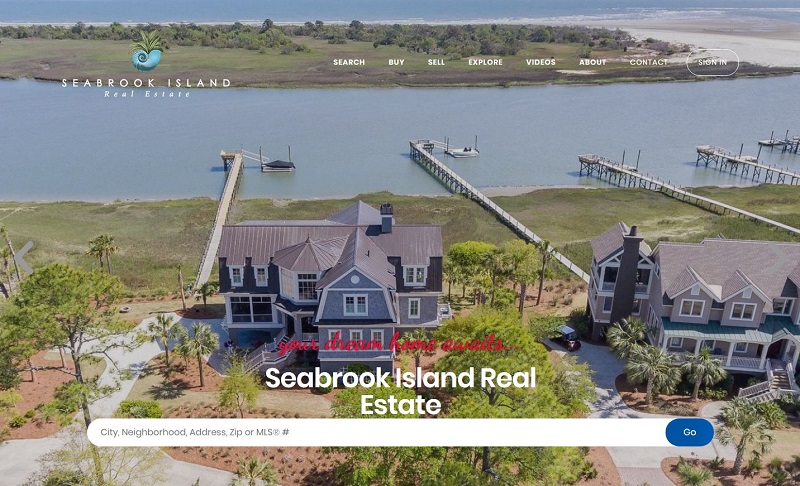 Seabrook Island Real Estate evokes grandeur and simplicity in equal measure.
While keeping details to a minimum, this site brings you close enough to Seabrook Island to hear the waves.
Concept Properties
Concept Properties has nailed modern impact with their Vision site. Deep, powerful colors introduce you to Boston's eclectic communities and the agents that represent them.
SIG Real Estate USA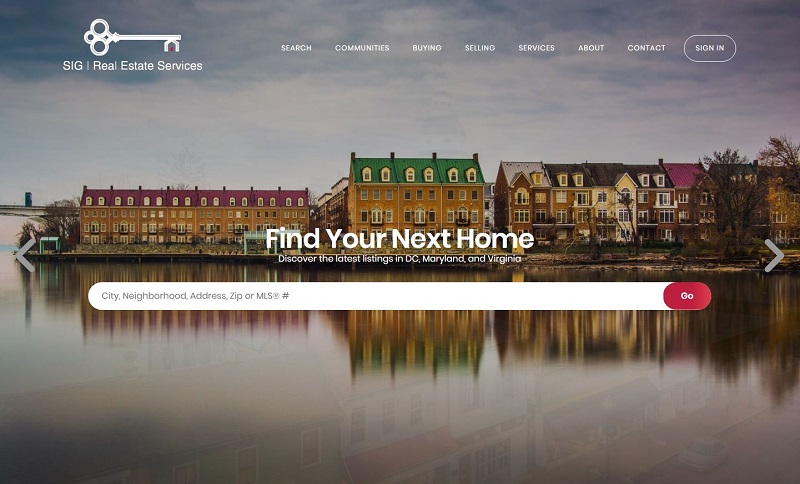 This site has all the info you need to buy or sell in the D.C area, while keeping things simple. Amplifying visuals wherever possible, SIG Real Estate USA have no trouble getting their point across in style.
Vision Sites That Make It Look Easy
It can be challenging to build out a detailed, informative site that isn't too overwhelming, but REW clients can quite easily pull it off. Check out these examples of Vision sites that cover a lot of ground while maintaining a succinct and stylish framework.
C21 Atria
You can count on C21 Atria to bring details to light in a digestible format. Not only does the site proudly showcase the new CENTURY 21 brand, it also makes finding your Toronto home a breeze.
Robin Bardon
This site points you in the direction of your perfect Vancouver home, with dynamic visuals and clear-cut navigation. The photos alone present each Vancouver community as a distinctive, breathtaking place to call home.
Home Sales Palm Beach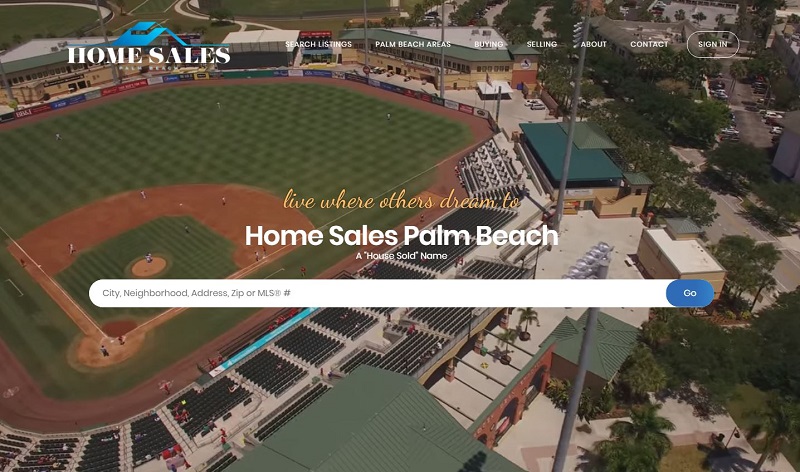 Choose your ideal South Florida lifestyle, and go from there. This site simplifies your house hunt, and answers all your real estate questions with info that's relevant to your search.