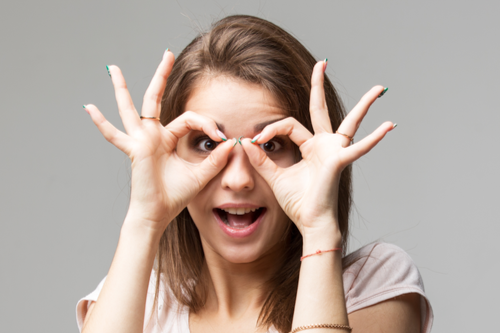 We recently interviewed 300 active real estate agents across North America to learn more about how they conduct their business and drive success. But we wanted to take it a step further and also talk to buyers and sellers to get a stronger understanding of what they're looking for in an agent.
By understanding the mindset of buyers and sellers, real estate agents are able to better serve their clients and develop marketing solutions that will be more effective in converting leads into clients, and clients into happy referrers.
We conducted in-depth interviews with 10 randomly-selected people who had either bought or sold a home between $300,000 and $1.5 Million within the past year. These interviews took approximately an hour each and focused on buyer and seller needs, motivations, perceptions, and agent selection criteria.
Here's what we found out:
The ideal agent is experienced and has emotional intelligence
When we asked buyers and sellers to describe their ideal agent, nearly all respondents spoke to experience and know-how. Many also talked about the emotional nature of purchasing real estate and the perceived value of emotional intelligence in an agent.
Somewhat less frequently, buyers and sellers also mentioned two factors that Realtors often pride themselves on: strong negotiation skills, and advice and insight. This was an interesting disconnect between agents and their clients on what matters most.
Interesting quotes
"They need to be organized and punctual, and knowledgeable and experienced too. I would also avoid someone that's showing me homes I'm not interested in. They need to be listening."
"I want someone who's professional – they need to know the ins and outs and the technical aspects of the process. They need to be fairly tech-savvy, and they also need to be aware that it's an emotional process. I'm probably going to have a freak-out at some point, and they're going to have to talk me off the ledge, so I guess experience – seeing that before and knowing how to work with it. And they sometimes need to manage the emergencies without telling you everything – knowing too much, like a seller reconsidering or a buyer backing off, can sometimes be stressful and pointless. I'd rather find out about it after we close."
"I want someone who can get me the best price and provide the best value – and those are two different things. They need to be a good negotiator on price, and they also need to be able to tell me things about the house or neighborhood that I wouldn't know otherwise. They really need to care about me and look out for me."
The role websites play in choosing agents
Real estate websites played a critical role in the agent selection process, but not necessarily the one agents might guess. Instead of using websites to make their decisions, buyers and sellers generally use agent website to validate the opinions they were already forming.
Having a website—any website—is considered a cost of entry in the space. Buyers and sellers simply expect a real estate agent to have a website if they are going to take them seriously. In addition, respondents consider thoroughness and attention to detail throughout the websites to be key.
Interesting quotes
"It's important. If they're thorough on their site, you can bet they'll put in the effort to be thorough with you too."
"The one big flag would be if they don't have a site. I want someone who's reasonably tech-savvy, so I think not having a website would show me that you're behind the times."
"I think it's key. If I'm going to list with someone, I want other people to be able to find my property. I also think that if the site is well-maintained and has good content, it conveys a level of care and professionalism about the agent."
The best real estate websites make it easy to search listings
When our survey respondents were asked about the value that agent websites add to the process, without additional prompts, respondents focused on four key components:
Ease of use
Search functionality
Professional listings with detailed descriptions
Customization
In other words, buyers and sellers are looking for websites that allow them to quickly find homes, which are customized with a high-quality look and feel. The appearance of listings was important and respondents put value in modern media options, including videos and virtual tours.
Interesting quotes
"Real estate websites need to work efficiently. I had a really bad experience with a website--it wouldn't click through all the pictures. It just kept going back to the first. They also need to be easy to navigate, flowing websites that make your search easier. There should be videos, good quality pictures, and good descriptions of the homes."
"If it's just a default RE/MAX website or something, then I'd assume the agent is pretty junior. But if they have their own customized site, that builds confidence. And having videos on the site is super important – it allows you to basically walk through and take a virtual tour. When the site's done right, it makes the agent look really professional."
The right information for keeping in touch
Most of the respondents shared that they only monitor their real estate market when they plan to be in it. This aligns with what our partner company Inside Sales Agents has observed in their lead follow-up calls, where approximately half of all registered leads want to buy or sell within 3 months.
As a result, one of the biggest challenges real estate agents face is maintaining relationships with clients in between transactions. Buyers and sellers can go years without needing a real estate agent, yet keeping in touch is critical for earning repeat business down the line.
To help Realtors keep in touch with better success, we asked what types of content would motivate our respondents to stay engaged or in-touch when "off-market." In the replies, respondents focused on:
Understanding the value of their own home
Learning about specific areas and trends
Appropriately-timed insight
In other words, respondents want to know what's going on with their home and in their community, keeping a pulse on their local market. The more the information relates to their specific circumstance, the better.
Interesting quotes
"I only really monitor the market if I'm in the process of buying or selling. I'm watching Redfin right now since we're looking in DC, for example."
"My interest ebbs and flows. Now that I've made this purchase, I'm a bit more interested but it's not something I'm going to put lots of time into in the future."
"You're always interested to know what your home's value might be, just to get a general idea of where you are in the marketplace. It's like your other investments – you want to take a peek now and then to see how it's doing."
"I'm always looking, even passively. I'm trying to help my daughter, so my eye's always on the market. I'm interested in seeing who's buying, where, and for what. I'd like to receive information about hot spots and pricing trends. It would be cool to get a no-strings-attached 'what's selling in your area and for how much' update."
"It's about the neighborhoods you want to specialize in. They should have content about those areas – festivals, new restaurants, and other things that might bring me back to their website and attract me more."
Tags