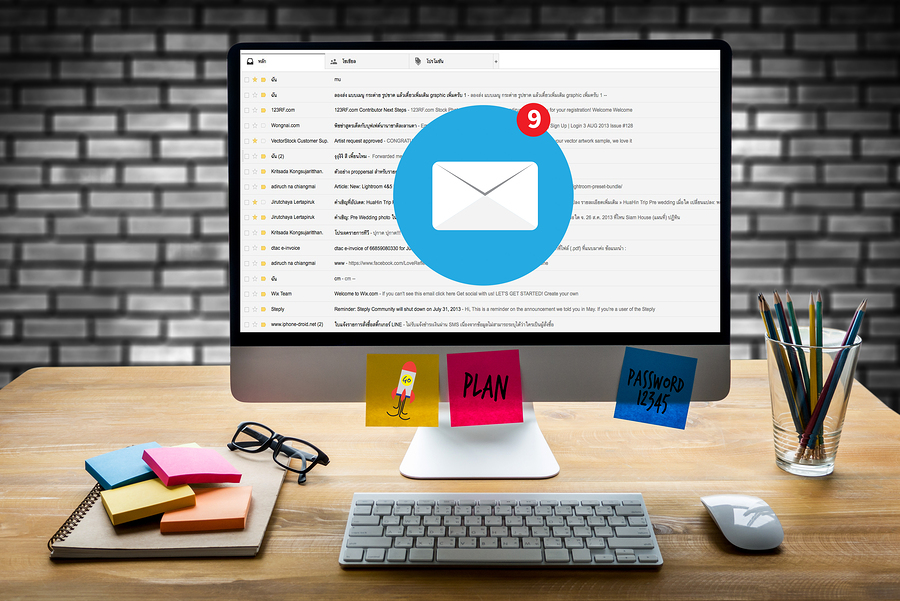 Last Updated: June 23, 2017.
We've received a few questions lately about impending Canadian Anti-Spam Legislation changes, and just wanted to take the opportunity to help clear some things up.
Let's start with a disclaimer that this is only one interpretation of CASL and its implications, and you should review the original legislation and seek proper legal counsel if you think CASL may impact your business in any way.
This post is going to focus on email marketing, but remember that CASL applies to any commercial electronic message, which includes emails, texts, instant messaging, social media messages, and so forth.
Back when CASL first went into affect on July 1, 2014, the legislation included a three year transition period to help businesses cope with the changes. In just over a week, that 3 years is up, which means this transition period is officially over, and one major rule is about to tightening up.
Implied Consent Expires Forever
The cornerstone of CASL's transition was allowing businesses the opportunity to continue emailing Canadians who were already on their mailing lists for the next three years, or until the individual opted out. This was considered "implied consent" because the relationship had already been established and the recipient implied their consent by allowing it to happen.
As of July 1, that implied consent expires, and will need to be explicit instead. In other words, anyone on your mailing list needs to have knowingly and actively agreed to be on that mailing list, and anyone who has not given you their express consent to receive electronic messages by July 1 will need to be permanently removed from your mailing list.
By the way, Americans don't get out of CASL. These laws apply to anyone who is sending email to Canadians. For example, if you send an unsolicited marketing email to a user without realizing they are on Canadian soil, you've broken the law and could face penalties of up to $10,000,000 per violation. Yikes.
What This Means For REW Clients
On June 24, 2014, we changed all REW sites on 4.3+ to default to an explicit consent registration model. In other words, we modified the registration page default so that a new user would have to actively check the box that says "I consent to receiving emails containing real estate related information from this site. I understand that I can unsubscribe at any time" (or similar) before emails could be sent to them.
However, within the settings of each REW website, we gave our clients the ability to override this option and have the check box selected by default.
A few months later, on October 30, we added text integration capabilities and adjusted the settings again so no Canadian sites could override the explicit opt-in. American sites still can.
OK, But Does This Impact Me?
Three years later, your previous override decisions may directly impact your business. In essence:
If you did not override the default registration settings, then you are free to send commercial emails to anyone who registered after June 25, 2014 and opted into emails.
If you're Canadian and you temporarily overrode explicit consent, you shouldn't send marketing emails to anyone who registered on your site before October 31, 2014. You can send emails to leads who registered and opted into emails after that date.
If you're American and you overrode this option, you shouldn't send emails or texts to any Canadian users who have registered on your site.
Remember, you're always welcome to send personal emails. These are emails that you write to an individual person that don't encourage participation in a commercial activity. For example, you could follow up with a client to congratulate them on their home anniversary, or ask if they want to meet up for a coffee date, as long as you write the email just for them and don't automate the delivery.
Right To Private Action (SUSPENDED)
Back in January, it was announced that some additional revisions to the Canadian Anti-Spam Legislation were going into effect in July that would allow for significantly more severe punishments for CASL violations. These changes were called the Right to Private Action.
A few highlights of this legislation included the ability to:
Request additional compensation for loss, damages, or expenses incurred because of CASL violations
Impose personal liability on individuals within an organization that authorized or participated in a CASL violation
The revisions also proposed legislation to help businesses cope with violations and there was a limitation within the Right To Private Action that created some buzz: an individual would have to file their request for financial relief within 3 years of the day they found out about their CASL violation.
However, the Right To Private Action legislation was recently suspended indefinitely, taking off at least some of the CASL pressure for now.
What To Do Next
The intention behind CASL is to ensure people are only receiving emails, texts, and other electronic messages that they actually want to receive. The logical next step is to take a hard look at your commercial mailing lists prior to July 1st, ask yourself some questions, and make adjustments accordingly.
Are there Canadians on the list?
Do my registration settings ask them to click a consent box that's unchecked by default?

Have my settings always required this?
Did they register within the past 3 years?
Has my site been on 4.3+ for the entire past 3 years?

Have any Canadians been on my list for more than 3 years?

Have they explicitly agreed to receive my emails?

Has anyone on my mailing list unsubscribed?
Do I think my recipients want my emails?
The end of the CASL transition period will be uneventful for most REW clients, and the majority of people don't have anything to worry about. As long as you've been playing by the rules for the last three years, you should be in excellent shape to carry on as usual come July 1.