Let's face it: real estate sites are changing every day. With so many potential features and styles, it can be hard to plan a new design without a little inspiration. Here, we've highlighted 6 phenomenal real estate websites that are guaranteed to inspire your next project.
5. Daniel Gale - www.danielgale.com
The welcoming video on DanielGale.com is hard to miss, but the beauty of this real estate site goes well beyond it. The simple yet powerful Neighborhoods and Lifestyles sections allow users to find their dream home with ease, while the careful use of images and icons enhance the site's natural flow. The whole site ties together nicely with a professional dark blue colour scheme that reflects DanielGale.com's distinctive Sotheby's brand.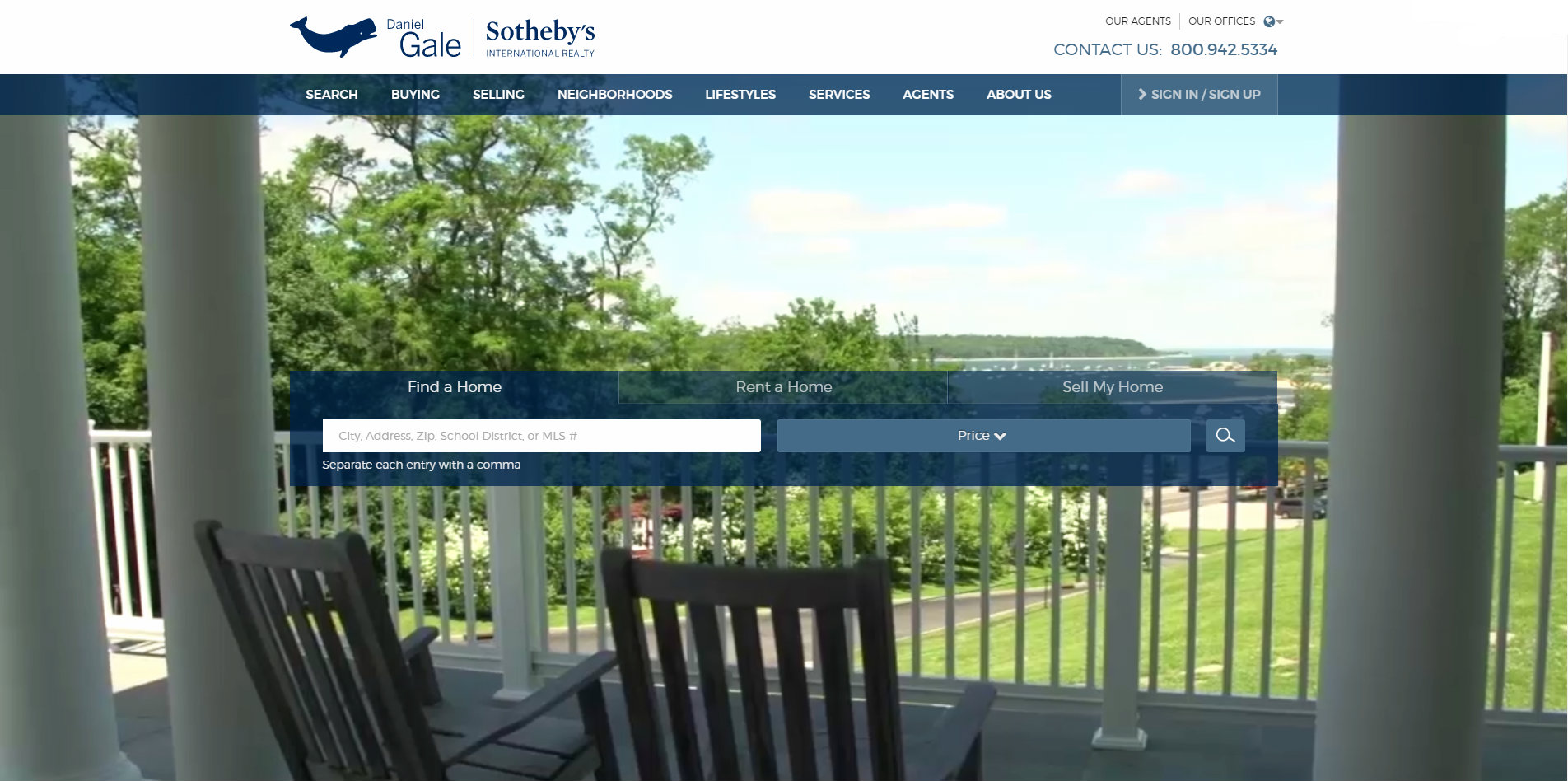 …