We're excited to announce a really cool new feature today: REW Leads 1.1 for iOS now includes Lead Reminders! Lead Reminders allow you to easily create reminders for your leads and get push notifications when they're due. Those of you who use reminders in REW Backend and REW CRM will already be familiar with this feature.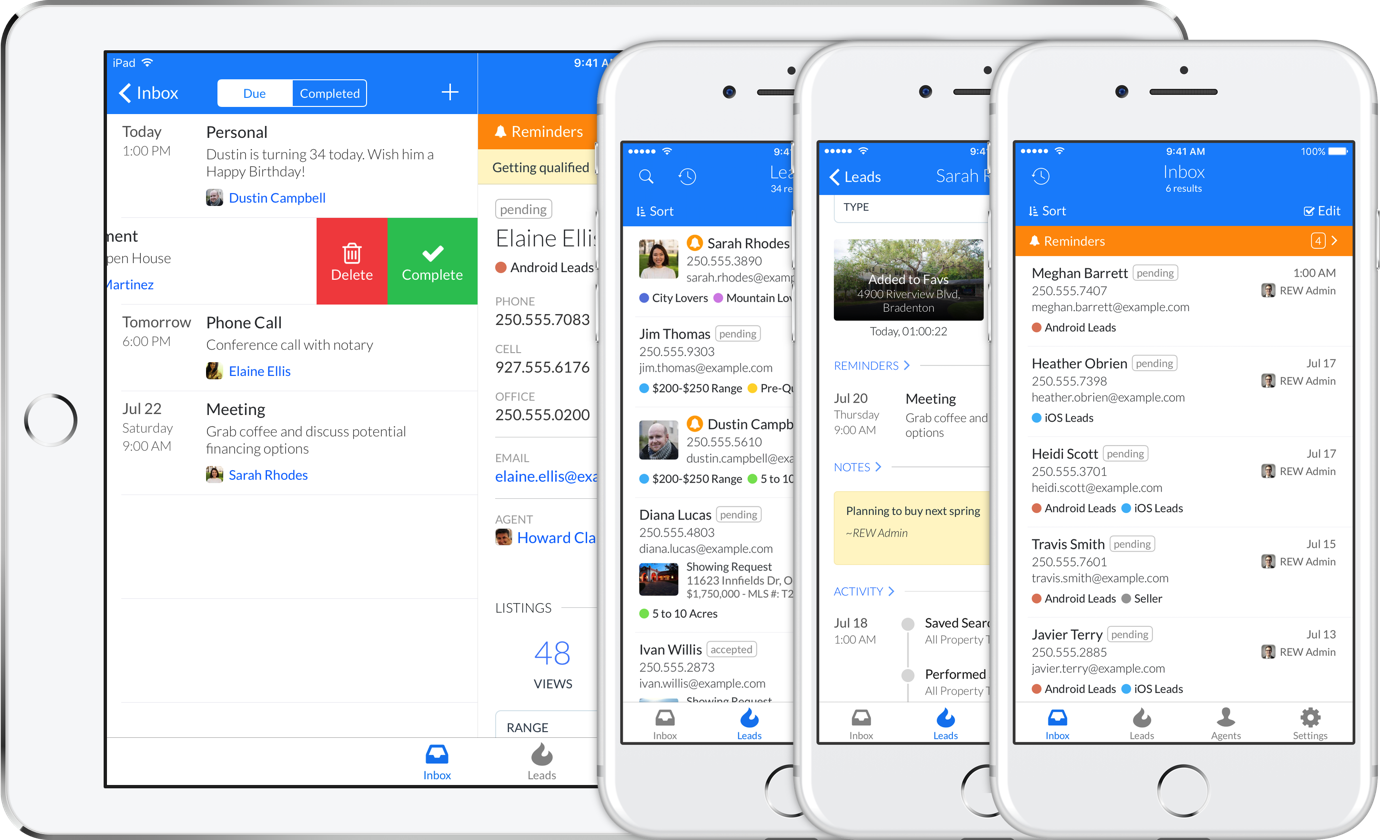 Creating a Reminder
To create a reminder in REW Leads, tap on a lead to see their details. Then, scroll to the Reminders section and tap the + button.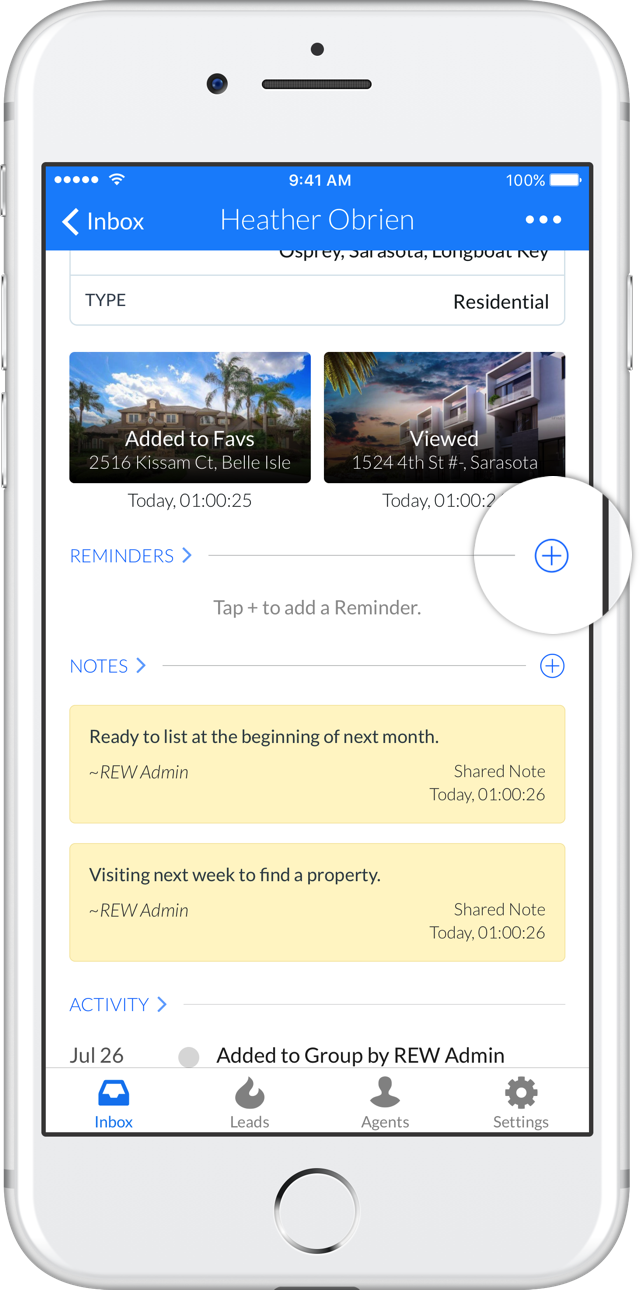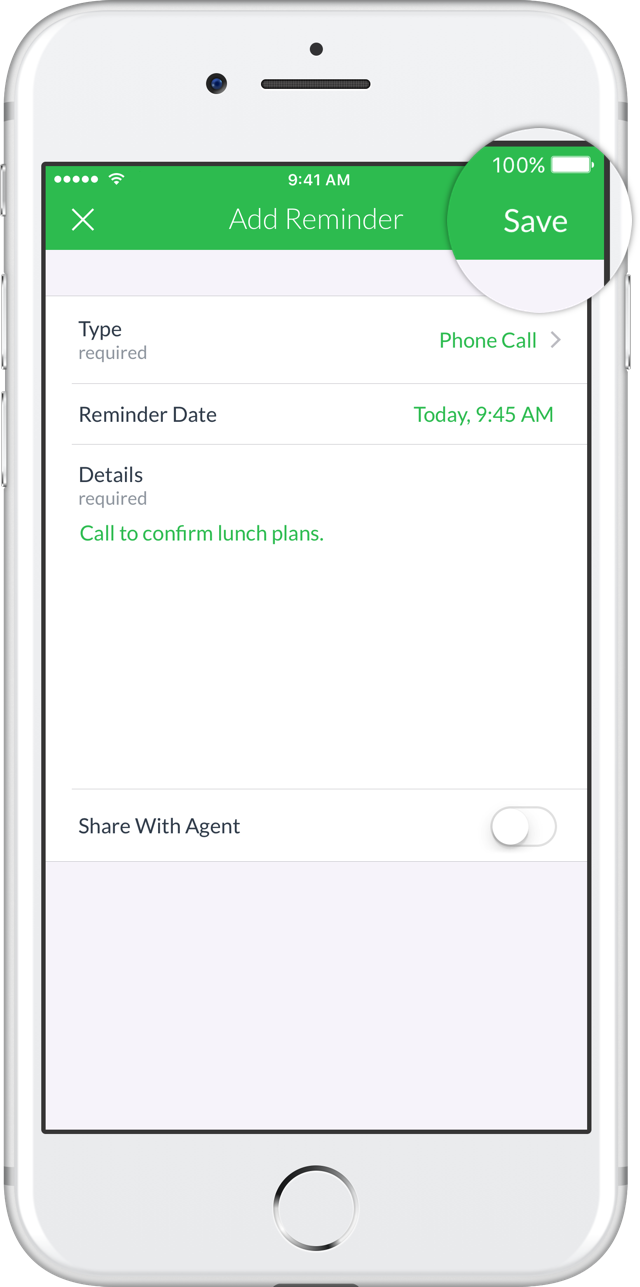 Select a reminder type, its due date, and enter some details to explain what your future self needs to do. Then just tap Save!
If you're logged in as the admin or as an ISA, you can optionally choose to Share your reminder with the lead's assigned agent. That
…