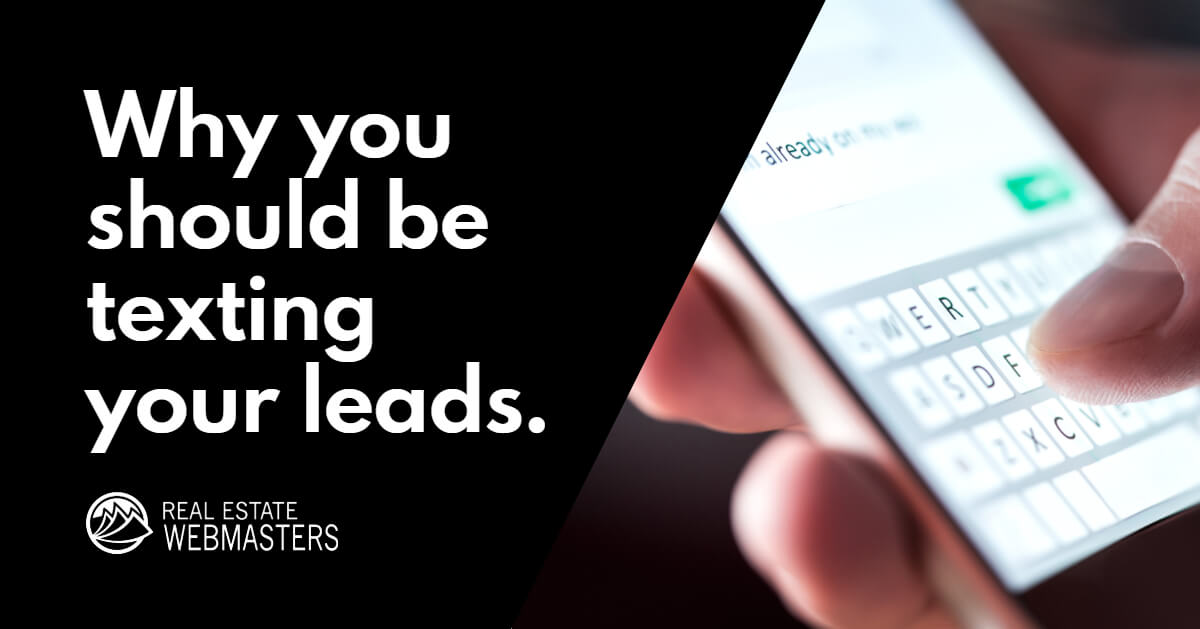 If you want success in real estate, you need to be constantly nurturing your leads. But you already knew that.
How to perfect lead follow-up? That's the million dollar question...
Calling, emailing, meeting face-to-face—these are all vital parts of the lead nurturing process, but what other tools and strategies are there to add to your arsenal? What new, cutting-edge technology is next on the horizon?
How about...texting?
That's right. If you've already been texting your leads, keep it up. If you haven't been, now's the time to start.
The Benefits of Texting Your Leads
Here's why you should adopt texting your leads as part of your follow-up strategy:
Texting is direct.
People carry their phones around with them all the time.
…