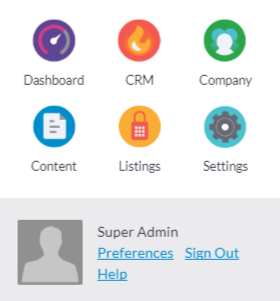 Peanut butter and jelly. Wine and cheese. Football and friends. Sometimes it just makes sense to put two great things together.
That's the case with the integrations we've added to the new REW CRM, all 4 of which partner with the REW platform to make a Realtor's job just a little easier.
All of our partner integrations allow you to send leads who register on your site directly to the third-party platform, so you can utilize their features with your leads. There's no need to manually import or copy and paste into any of these integrations!
Here's a quick overview of the 4 integrations you'll currently find on REW CRM, including what they do and how you can use them to improve your own marketing strategy:
Happy Grasshopper
Our very first API integration, Happy Grasshopper helps Realtors convert leads into clients by staying in touch. Debuting on our 4.3 platform, our Happy Grasshopper integration has been maintained for several years, and carried over to REW CRM.
What It Does: Happy Grasshopper offers pre-built email messages and content that you can send to your leads. They allow you to create ongoing campaigns, or simply send out one-time blasts.
Why We Love It: Community-sourced content can help Realtors stay in touch with their leads during dry spells when they don't have the time or inspiration to come up with unique campaigns. In addition, Happy Grasshopper's straight-forward reporting makes it easy to monitor engagement with open and click-through rates.
BombBomb
We first integrated with BombBomb over four years ago, shortly after Happy Grasshopper, and you first saw it on 4.3. We're happy to continue this partnership on our new REW CRM, and anticipate it will become even more popular as consumers start expecting more video content.
What It Does: BombBomb lets you send quick and easy video messages to your leads and clients. Simply record a quick message on the BombBomb platform, then send it off. Your recipient will receive your video message in their inbox within a few minutes.
Why We Love It: BombBomb is one of the easiest ways to stand out from the crowd with personalized messages, while also showing off your tech savvy.
Zillow
Zillow is the first of our two new REW CRM integrations! The single largest real estate portal out there, Zillow has managed to attract buyers, sellers and real estate agents to their growing website.
What It Does: The Zillow platform focuses on real estate listings, but also contains a suite of basic lead management tools. Our Zillow integration is for agents who are already familiar with and using Zillow Premier Agent, helping them keep all their leads in one place.
Why We Love It: Because you do. Zillow was one of our most frequently requested integrations!
dotloop
What It Does: Dotloop brings transaction management online. Realtors can create "loops" for each of their clients, then upload documents to the loop to be viewed, signed or shared. Each loop can involve numerous people, making it easy to share documents with spouses, lawyers, mortgage brokers, and so forth.
Why We Love It: Paper is in the past! Online transactions are easier and more efficient, and have the added bonus of being environmentally friendly.
---
If you need help setting up any of these integration, please visit our Help Center or call our support team at 1-877-753-9893.