The 2018 REAL Trends Real Estate Website Rankings are here. And once again, Real Estate Webmasters clients dominate the list.
REW is proud to have more clients featured on the REAL Trends list than any other real estate technology provider.
The annual REAL Trends rankings serve as a wonderful showcase of some of the most beautifully designed websites in the industry.
Websites are judged in a number of categories including:
Best Overall Website
Best Community
Best Design
Best Mobile
Best Property Detail
Best Video
Three of our amazing clients, The Agency, JB Goodwin REALTORS and Matt Curtis Real Estate Inc. all had incredible showings across the board—with each nominated in multiple categories.
Congratulations to all three. We are honoured to share this win with you!
For the second year in a row, an REW client has won the top position in a category. This year the Agency won Best Design, with Group Kora winning Best Overall Website in 2017.
Let's hear more about our incredible clients.
The Agency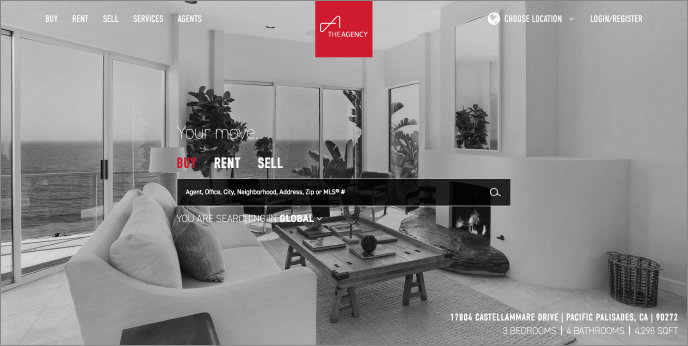 The REW team was absolutely thrilled to partner with the Agency's incredible in-house team to create their award-winning website design. Full credit goes to the Agency's Rodney Jones-Parnell and Kate Schillace for their sleek design.
What They Won
The Agency won top honours in the Best Design category, with a strong showing in both the Best Mobile and Best Overall categories
Best Design - #1
Best Mobile - #2
Best Overall - #4
Why They Won
The Agency's stark and intuitive design combined beautiful photography, clear navigation, and great branding to create a beautiful and highly usable website.
Its sophisticated layout speaks to its iconic brand with quick access to powerful search tools, and does an incredible job at providing uniquely local content dependent on the user's location.
JB Goodwin REALTORS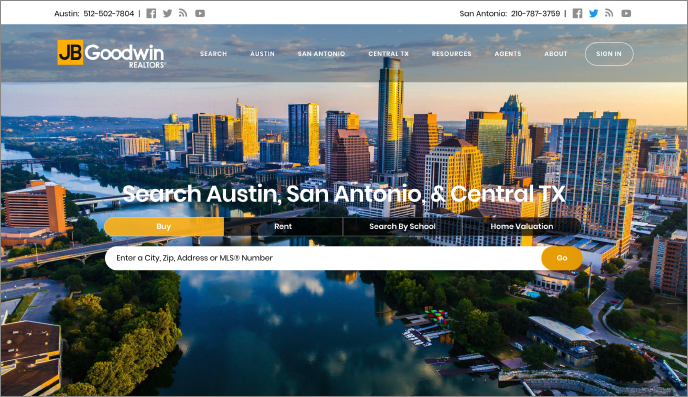 JB Goodwin is the largest independent brokerage in Central Texas—and a long-time client of Real Estate Webmasters.
After recently launching a brand-new custom website in early 2018 based on our popular Vision platform, we are beyond thrilled by the accolades they've received.
What They Won
We're proud of JB Goodwin's impressive showing in the following categories:
Best Design - #6
Best Mobile - #8
Best Overall - #11
Why They Won
JB Goodwin's large market and depth of information presented a unique challenge for how to best display its wealth of content.
The result is an incredibly user-friendly layout that effectively covers both the Austin and San Antonio markets, and everything between.
JBGoodwin.com provides direct access to its stellar suite of powerful search tools and expert guides. The website's fluid, flexible layouts move effortlessly from device to device.
Matt Curtis Real Estate Inc.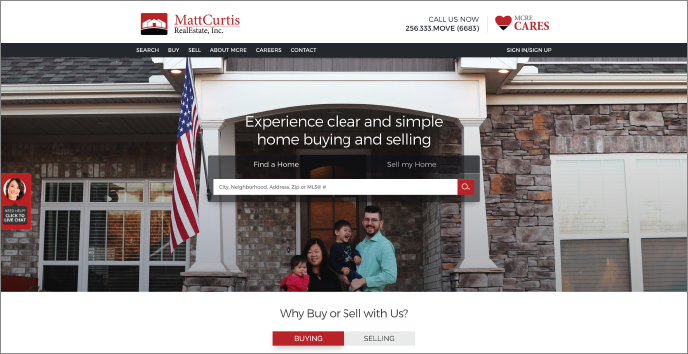 Matt Curtis Real Estate's effective design cuts right to the core of their business.
The website speaks not only to their passion for real estate and their customers' success, but also for creating a better world for everyone.
What They Won
Congratulations to Matt Curtis and his team for winning an impressive position in the Overall, Best Design, and Best Property Detail Categories.
Best Property Detail - #9
Best Design - #10
Best Overall - #22
Why They Won
The homepage intuitively targets both buyers and sellers, while also promoting the company's incredible focus on customer service.
The award-winning and stylishly designed community pages create a great balance between authoritative, local community information, market stats and listings, and beautiful neighborhood photographs.
Best of all, Matt's website strongly showcases his dedication to giving back to his community through the MCRE Cares program. Great work Matt!
This Could Be You...
Nothing makes us happier than working with our clients to bring their visions to life.
Do you think you deserve to be nominated for the 2019 awards? Do you want our help getting there?
Let us know!