Real Estate Webmasters is happy to announce our first new platform release of Fall 2018!
This update includes several features requested by our incredible clients related to Discover, REW CRM, and the REW IDX mobile app experience.
And if you read all the way to the end, you'll see a revolutionary new home search feature that we've added to the REW IDX app.
Discover Updates
Here's what's new and exciting with Discover:
Map Pins Highlight on Hover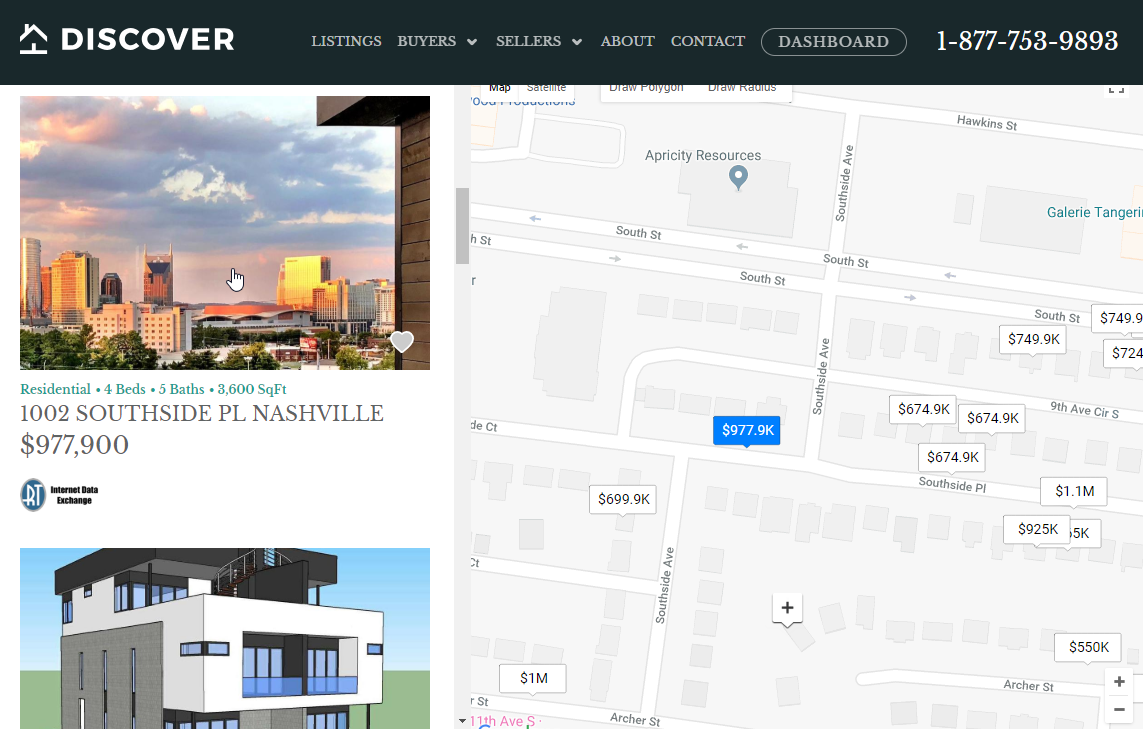 This suggestion originated from the Discover Facebook group, so keep those suggestions coming!
As requested, when site visitors hover their mouse over a property listing card along the side of the Discover's map search, that property's location pin will become highlighted.
This will greatly assist in locating that listing in real-world terms.
Google Maps Optimization
In the past 6 months, Google launched a new Google Maps Platform and introduced a pricing structure for companies using the Google Maps API.
We understand the pay-as-you-go price plan creates unpredictability in your monthly costs, so we have introduced a change to listing details pages that limits your costs, while still providing your site visitors with the map display if they choose to use it.
Site visitors now may select the map to be displayed rather than have the map auto displayed.
REW CRM Improvements
If you're on REW CRM, here's a new feature we rolled out this month:
Editable Subdomain Logos
Individual subdomain logos can now be edited manually and independently of the site's main logo, allowing agents to upload their own personal logos and branding.
New Features in REW IDX App
If you haven't checked out the REW IDX App for iOS and Android yet, you absolutely should. It's a great way to differentiate yourself in your market.
Beta Release of REW's Augmented Reality (AR) Search Tool for iOS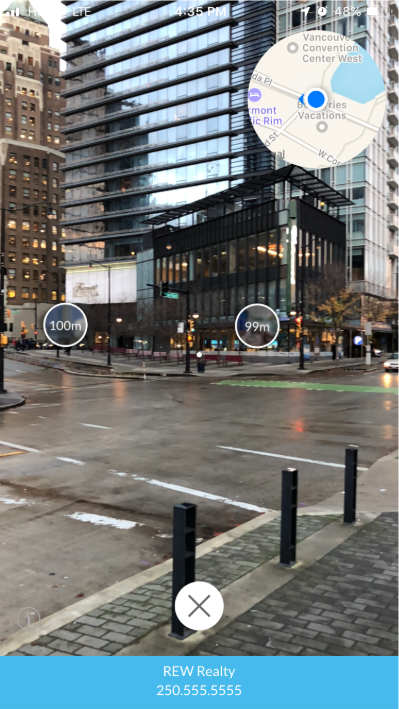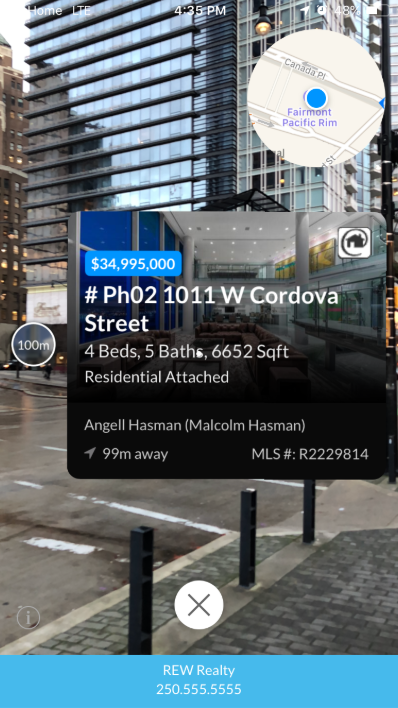 We are especially excited to announce the initial beta release of this potential industry game changer.
Teased back in the summer, REW IDX App clients on iOS will now be able to test out this exciting new feature.
Using your phone's camera, the REW IDX App will be able to display nearby listings within the camera's view in real time using augmented reality technology.
Yes, it's as cool as it sounds.
Home buyers can upload their own photos and notes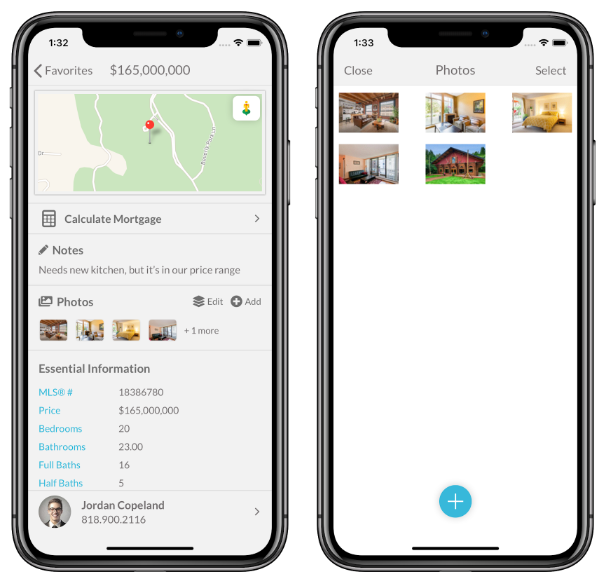 In addition to notes, your clients will now be able to add their own photos and captions for each listing. This could be an invaluable tool for agents and their clients to use to when comparing multiple listings after viewing. The possibilities are endless.
Stay Tuned...
Stayed tuned to the REW blog for more updates as they are announced.
Of course, we wouldn't be where we are without the help of the early adopters. We thank you for your continued support and feedback. Keep those suggestions coming.