REW is happy to announce our second product release of the Summer. This update includes exciting new features to Discover, the launch of INRIX Drive Time™, improvements to the REW IDX App, and bug fixes to REW CRM.
Here are some of the biggest updates you'll see over the next few days:
New Updates to Discover
We designed Discover to offer the best real estate listing search experience in the business, and that's only improving with our latest release.
So what's new with Discover?
Support for Multiple MLS Feeds
Discover now supports feed switching, meaning your website can feature multiple MLS feeds.
The MLS feed switcher will be available to users both on the home page and the hybrid map IDX page—meaning users can conveniently select their desired feed, no matter where they're searching from.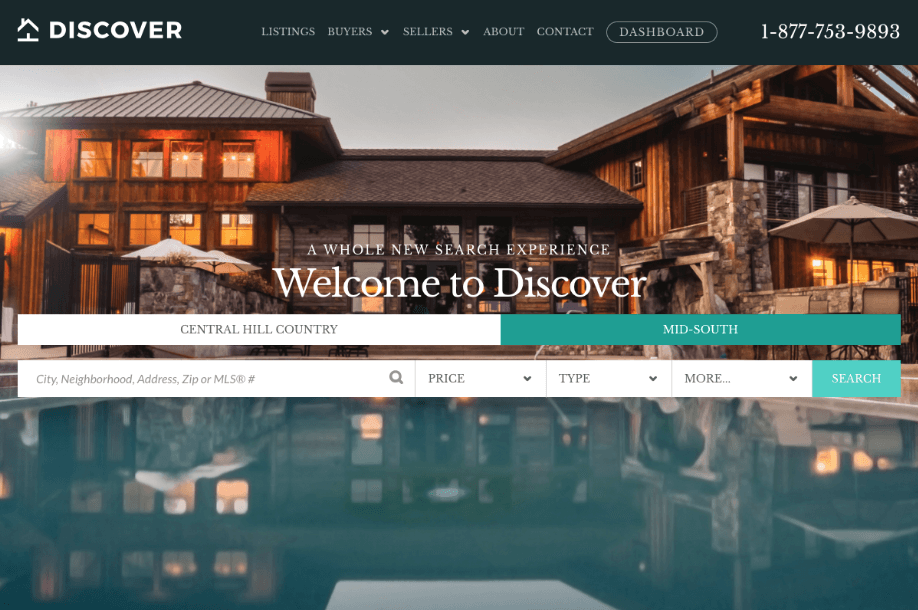 Default Search Settings
Another improvement to the Discover search experience comes in the form of default searches. As a site admin, you are now able to create a default search for your website users. This default search applies to both the home page and IDX search page.
You can now set defaults for: location, property type, price range, beds, baths, sq. ft., lot size, year built, and days on market—so you can feature the most important properties to your business.
IDX Social Connects
The easier you make it for your site visitors to register, the more likely they are to do so!
Discover site visitors can now sign in or register for your site using their Google, Facebook, Twitter, LinkedIn, or Yahoo! accounts, which instantly pushes their lead data into REW CRM.
For more information on how to set up IDX Social Connects, visit our Support documentation.
Agent & Team Sub-Domains
One of the most powerful features of the REW platform is the ability to create sub-domains for any agent or team in your brokerage.
This popular feature has been added to Discover, so you can now enable Agent or Team websites from REW CRM.
For more information on how to enable subdomains, check out our Support documentation for Agents or Teams.
Additional Discover Features
But wait—there's more!
We've added a handful of other new Discover features, including:
Google VR support for Enhanced Listings
Saved Searches now have the option to send to the user immediately
Improvements to IDX listing layouts on mobile devices
Site logo uploader
Community call-to-action styling updates
And stay tuned for more updates, because Discover is only going to get better and better.
Introducing: Drive Time Search
Did you know over 70% of home buyers consider drive time a top factor when searching for a home?
Real Estate Webmasters (REW) has teamed up with INRIX to be the first to bring Drive Time™ to agents, teams, and brokers in North America in our out-of-the-box platforms. Until now, INRIX Drive Time™ has only been available through large-scale customizations that are often out of reach.
What does this mean for you?
Vision and Discover sites now allow users to search for properties based on how long it will take to drive.
With the addition of the Drive Time module, simply enter the location, time of day, and desired travel duration, and the IDX search will return all homes that match the search criteria.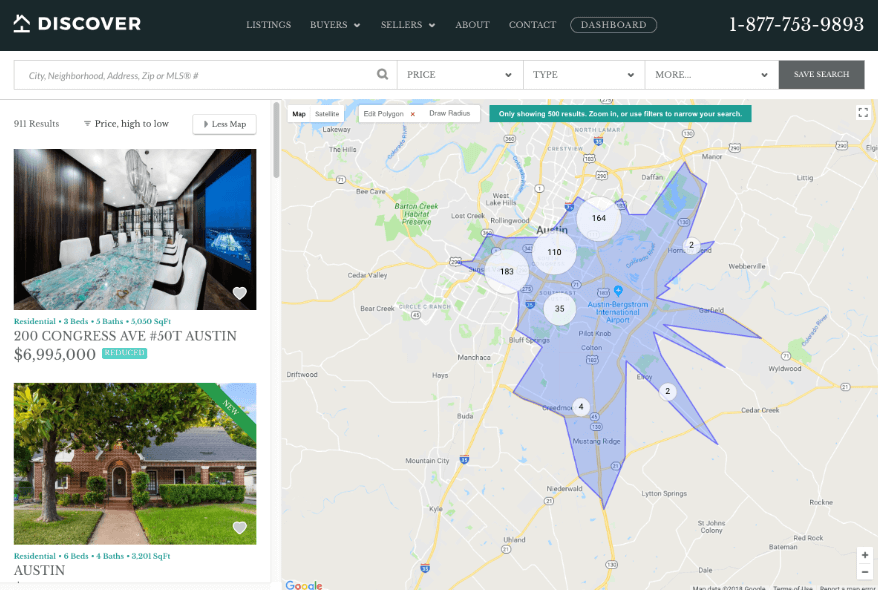 For a limited time, you can sign up for 3 months of INRIX Drive Time™ for free. Terms and conditions apply.
Learn more about adding INRIX Drive Time to your site now.
REW IDX App Updates
The REW IDX App for iOS and Android is an incredible way to improve your brand recognition, drive engagement, and increase client loyalty.
We've added three new features to our branded IDX apps this month.
Property Notes for Users
Your clients who have downloaded your branded app now possess the ability to write notes about an individual property listing.
This helps your clients to have a better shopping experience, making notes about what they liked or didn't like about a property.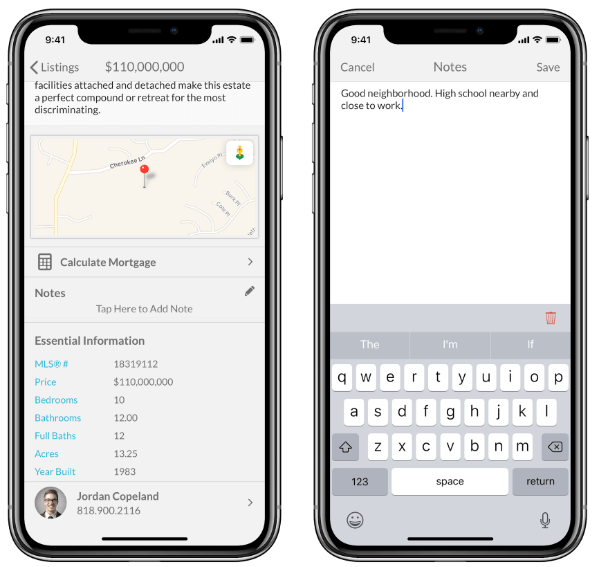 Prices as Markers (iOS Only)
Property markers on the property search map now appear as prices instead of pins on the iOS version of the REW IDX App.
Price markers make for a simpler search experience for your users, as they only have to check out properties within their budget.
Property Images in Push Notifications
Push notifications are an incredibly powerful lead nurturing tool. Users are far more likely to interact with a push notification about a new property listing than they are with an email.
Our newest update adds property image thumbnails directly to property push notifications—helping the user remember that exact property, and making them more likely to check back in to the app.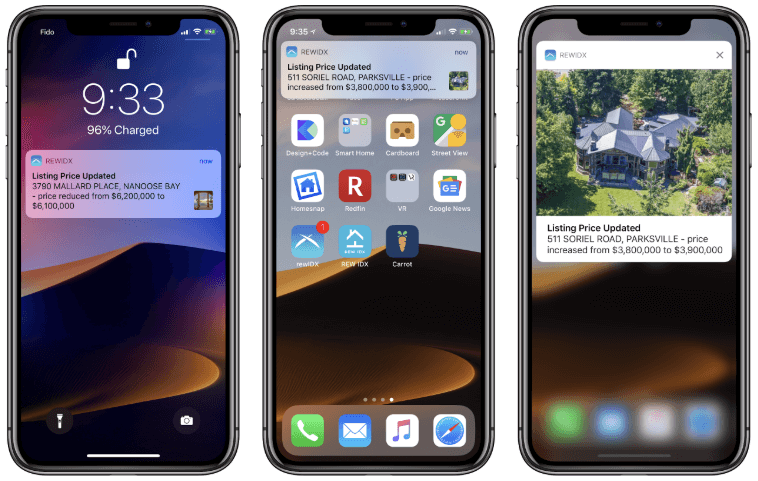 CRM Updates
The second summer release includes improved search functionality within REW CRM. You are now able to search directly for agents, blog posts, snippets, and pages from those respective sections of the CRM using the magnifying glass.
Finally, this release also comes with a variety of bug fixes to REW CRM that were only possible thanks to your suggestions and feedback.
Thank you for helping us deliver the most innovative products in real estate.