What are sitelinks?
Sitelinks are the smaller links that sometimes display below a site's primary link in the search results. Sitelinks are most likely to appear when someone searches for a specific company name or domain, offering quick links to the pages of the site Google thinks a user is most likely to be interested in.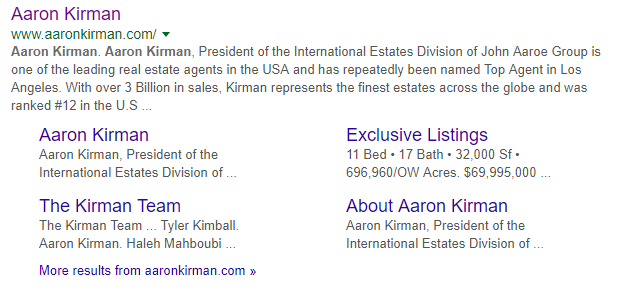 What is the benefit of sitelinks?
The biggest benefit of sitelinks is the amount of visual real estate they take up on the search engine results page (SERP). We've seen anywhere from 4 to 10 sitelinks, which represents a large portion of the overall results page. Studies have shown that when a user is presented with sitelinks, their odds of clicking through to the site increase.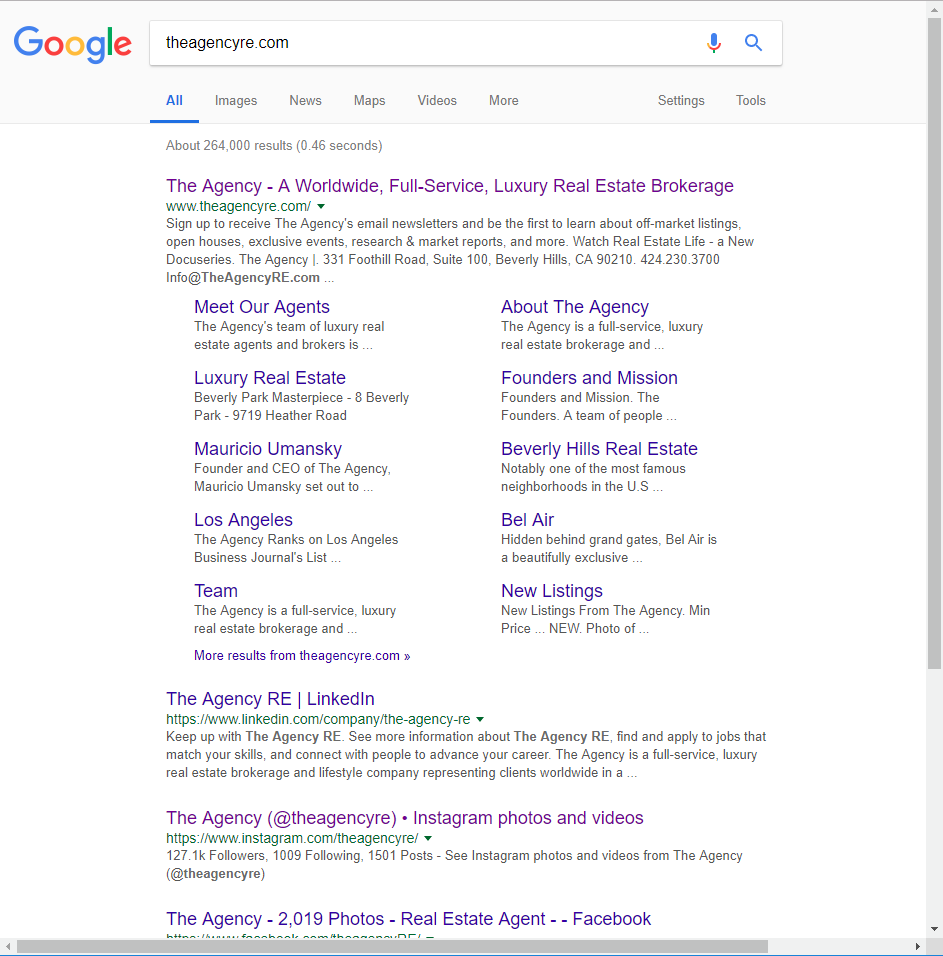 How do I get sitelinks?
Sitelinks
…