REW Leads has been on the market for just over a week, and hundreds of agents are already using the app to make real estate lead follow up easier than ever.
In our first week's product announcement, we shared the benefits of intelligent lead routing, instant push notifications, and a relationship management app that seamlessly integrates with our CRM platforms.
This week, we're going to talk about how you can use REW Leads to improve your client experience and turn those new leads into loyal customers.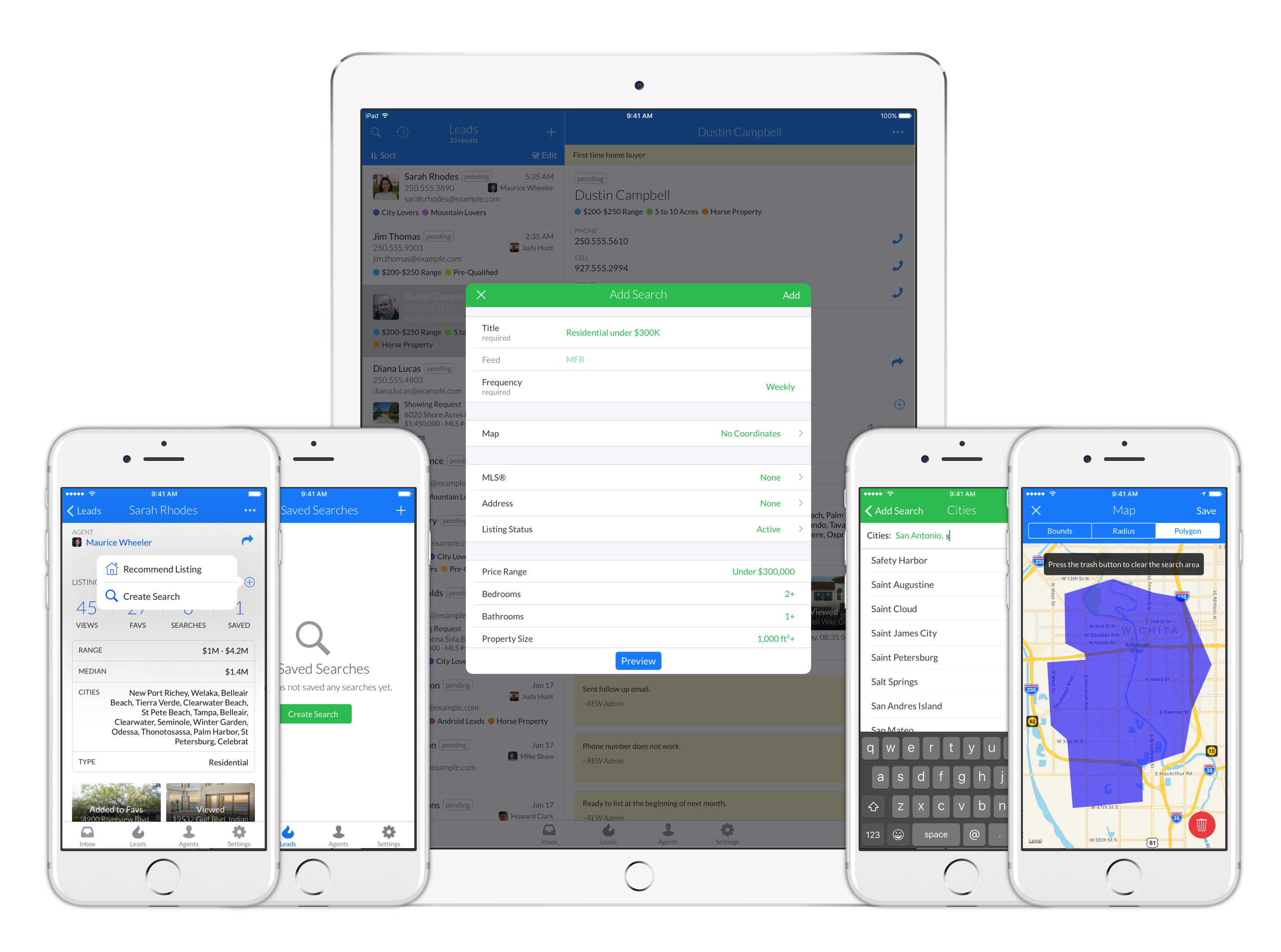 4. Saved Searches
We've made it easier than ever to create a saved search for your clients, right from the app! At your desk or on the go, you can set up searches to showcase properties that'll engage your leads and turn them into brand new
…