REW Leads has been on the market for just over a week, and hundreds of agents are already using the app to make real estate lead follow up easier than ever.
In our first week's product announcement, we shared the benefits of intelligent lead routing, instant push notifications, and a relationship management app that seamlessly integrates with our CRM platforms.
This week, we're going to talk about how you can use REW Leads to improve your client experience and turn those new leads into loyal customers.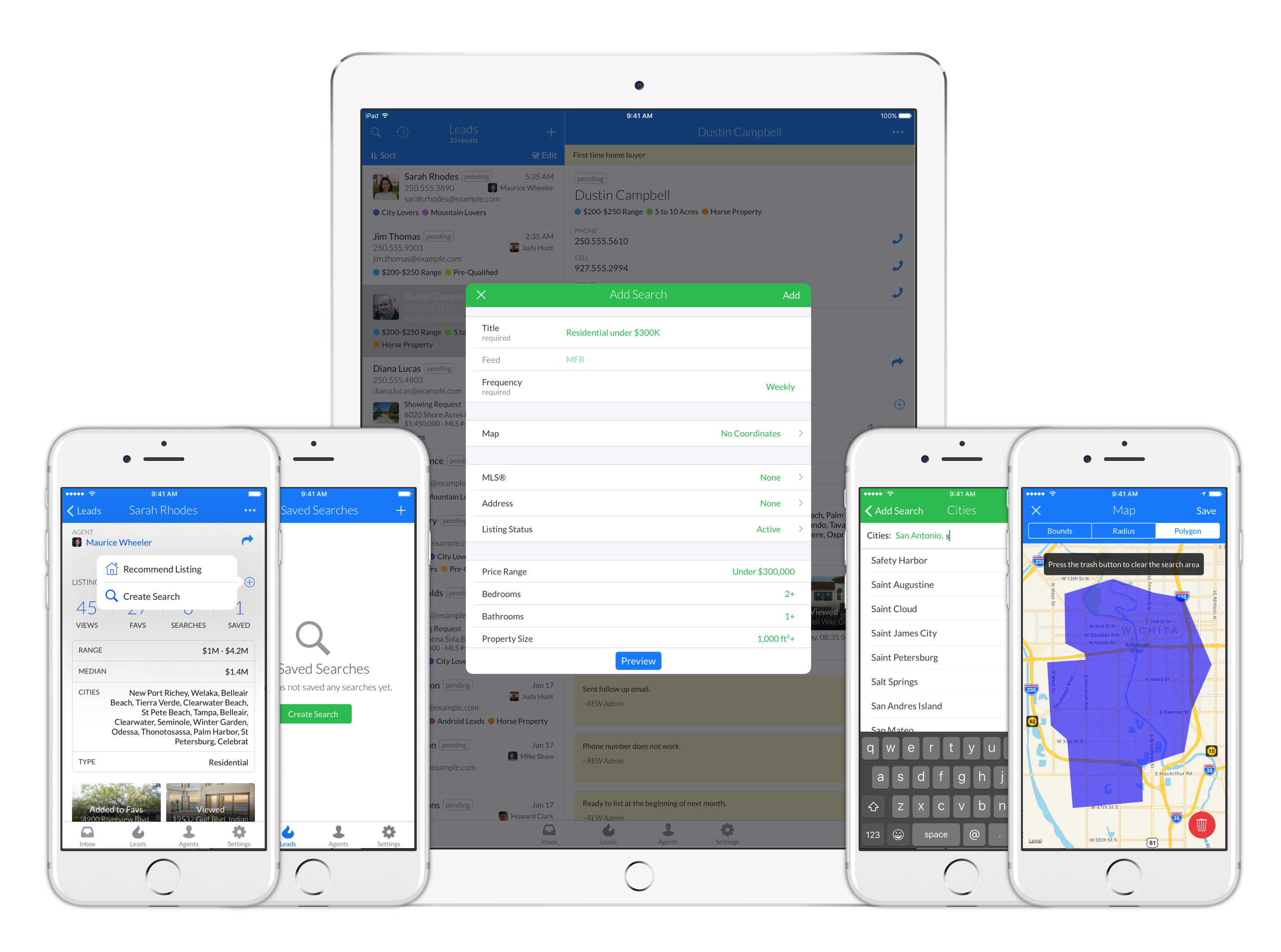 4. Saved Searches
We've made it easier than ever to create a saved search for your clients, right from the app! At your desk or on the go, you can set up searches to showcase properties that'll engage your leads and turn them into brand new clients.
The app also features our best version of Polygon searches yet, letting you use your finger to draw any shape imaginable.
3. Recommend New Listings
Thanks to REW Leads, you can recommend a hot property listing to any lead in three quick taps. And when you start to type the address, the app's autocomplete will fill in the rest. You can even send several real estate listings at once, making it easier than ever to suggest potential properties, promote your new listings, and keep your leads in the loop.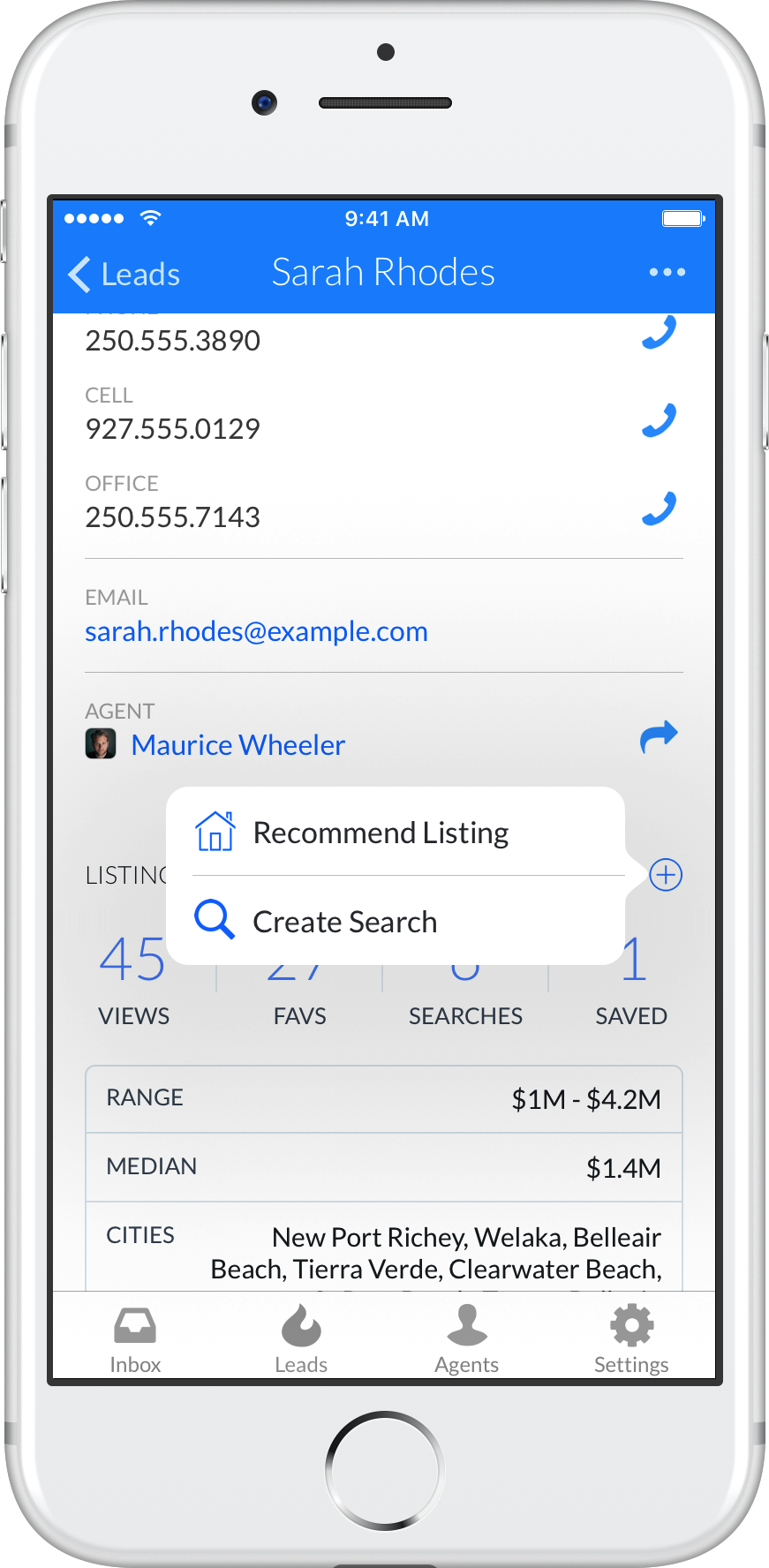 2. Call & Text From REW Leads
Respond to your leads' inquiries faster than ever with texts and calls right from the app! After your message is sent, you'll be automatically prompted to leave a log for that lead's history. With REW Leads, you can easily keep in contact and stay top of mind.
1. Detailed Lead History
You're busy and can't remember everything, but that doesn't mean your clients have to know it! The app's detailed lead overview can give you quick reminders of everything you may need to know at a glance, including:
Property History Overview
Viewed Listings
Favourite Listings
Notes
Activity History
With REW Leads in your pocket, it's never been easier to stay in the know, or—better still—convert real estate leads into bona fide clients.
REW Leads is currently free for all Real Estate Webmasters clients with a 4.6+ website on our $499+ SaaS plans.
---

---
Apple, the Apple logo, iPhone, and iPod touch are trademarks of Apple Inc., registered in the U.S. and other countries. App Store is a service mark of Apple Inc., registered in the U.S. and other countries.